UAE Partially Lifts Ban on Qatari Shipping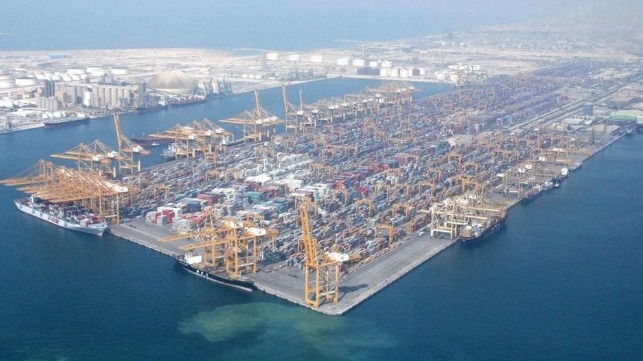 The UAE has partially lifted a ban on Qatari shipping, easing the sanctions imposed as part of the Saudi-led pressure campaign on Qatar that began in 2017.
According to an advisory published by Abu Dhabi Ports last week, Qatari-origin cargoes can now enter the UAE's ports and vice versa. However, Qatari-owned or -flagged vessels are still banned from the UAE, and UAE-flagged vessels are still not permitted to visit Qatar.
The broader boycott shows no signs of ending soon. On February 18, UAE foreign minister Dr. Anwar Gargash asserted that "the crisis has turned Qatar into an orphaned state," and that "Doha is still floundering." He suggested that the four participants in the embargo - Saudi Arabia, Bahrain, the UAE and Egypt - would not be divided and would maintain their "principled position."
In June 2017, these four nations imposed a boycott on Qatar in retaliation for Doha's alleged support for terrorism - a charge the Qatari government denies. The Muslim Brotherhood, the popular Islamist group that the Saudi government once welcomed but now shuns, has a strong presence in Qatar; Riyadh views the Brotherhood as an existential threat, and its status is at the center of the dispute.
At the outset of the boycott, Saudi Arabia shut its land border with Qatar, and the rest of the participants imposed a range of shipping sanctions. As the UAE port of Jebel Ali is a major regional hub for containerized cargoes, Qatar had to make alternate arrangements for import and export logistics, including new routes to and from Oman.
As the world's largest exporter of LNG, Qatar has significant financial resources, and has largely continued its business through the embargo without difficulty. It is currently contemplating the purchase of up to 60 new LNG carriers, which would double its existing fleet. The order could provide a multi-billion-dollar boost to South Korea's shipbuilding industry - which holds a dominant position in the LNG market - in a single move.