Pompeo: U.S. Will End All Waivers for Purchases of Iranian Oil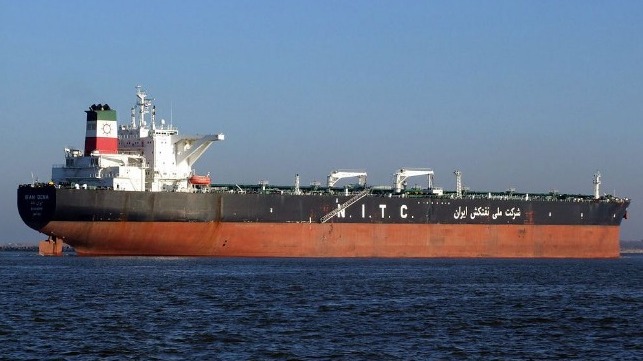 On Monday, U.S. Secretary of State Mike Pompeo announced that the United States will not grant any exceptions for importers of Iranian oil in exchange for significant reductions in volume. The Trump administration's goal is to cut Iranian exports to zero, relying on burgeoning American oil exports to make up the difference on the global market.
"Maximum pressure on the Iranian regime means maximum pressure. That's why the U.S. will not issue any exceptions to Iranian oil importers," said Pompeo in a statement. "The global oil market remains well-supplied. We're confident it will remain stable as jurisdictions transition away from Iranian crude."
In August 2018, the Trump administration fully withdrew from an Obama-era agreement between Iran, the U.S. and its European allies to lift most Western sanctions on Iran's oil exports in exchange for Iran's commitment to wind down its nuclear weapons program. With the reimposition of these sanctions, foreign companies risk losing access to the American market and financial system if they do business with Iran.
As a transition measure, the U.S. reached agreements with several nations that have historically imported large volumes of Iranian crude - like India, China and South Korea - to allow them to continue to purchase limited amounts in exchange for "significant reductions." Pompeo's announcement indicates that these exceptions are now at an end.
Oil is the Iranian government's single largest source of revenue, and the U.S. asserts that Iran uses these funds to support militant activity abroad. In Lebanon, Iran provides support to Hezbollah, a powerful Islamist political and military organization that opposes Israeli interests. Iran has also provided material assistance for Houthi rebel forces in Yemen, which opposed American-backed forces. In Iraq and Syria, the picture is somewhat mixed: Iranian troops were among the first foreigners to join the fight against the terrorist group Islamic State, aiding American interests (if unintentionally) but also expanding Iranian influence in the region.
"The United States will continue to apply maximum pressure on the Iranian regime until its leaders change their destructive behavior, respect the rights of its people, and return to the negotiating table," said the State Department in a statement.
The State Department referenced the rapidly rising volume of American oil exports in order to show that cutting off Iranian supplies would not adversely affect the global marketplace. Sanctions have already cut 1.5 million bpd of Iranian exports since last summer, and American exports have risen by as much as 900,000 bpd over the same period, according to data from the U.S. Energy Information Administration. The State Department forecasts that U.S. exports will increase by about four million bpd between 2017 and 2020, adding hundreds of millions of dollars in daily export revenue to the U.S. economy.
The government of Saudi Arabia, Iran's primary regional opponent, said that it would coordinate with its allies and customers to offset any reduction in supply from the sanctions. "In the next few weeks, the Kingdom will be consulting closely with other producing countries and key oil consuming nations to ensure a well-balanced and stable oil market, for the benefits of producers and consumers as well as the stability of the world economy," said Saudi Energy Minister Khalid al-Falih.
Brent futures rose three percent to a six-month high of about $74.50 following Pompeo's announcement, buoyed by concerns of a tightening global supply.