U.S. Waives Sanctions for Iran's Chabahar Port Project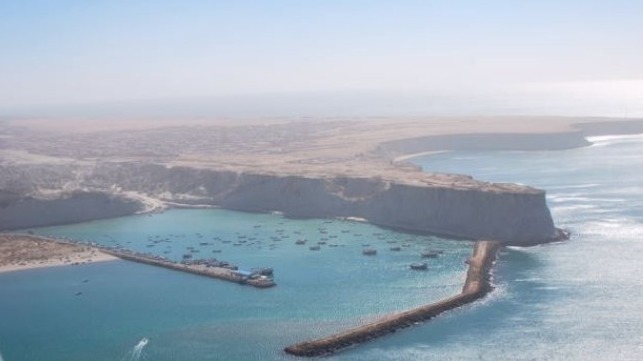 U.S. Secretary of State Mike Pompeo has granted a sanctions waiver for the Indian-Iranian port project at Chabahar. The joint venture would otherwise be prohibited by the American ban on transactions with Iran's shipping industry, and the exemption ends an extended period of uncertainty over the port's future.
Chabahar's enhanced seaport will boost Indian trade volumes to and from Central Asia, but it will also serve American interests. It will facilitate the delivery of international aid and other goods for Afghanistan's U.S.-backed government, thanks to surface transport routes connecting Chabahar with the Iranian-Afghan border. The waiver includes an exemption for a proposed railway line along this route, and for its use to transport non-military goods across Iran to Afghanistan.
"This exception relates to reconstruction assistance and economic development for Afghanistan. These activities are vital for the ongoing support of Afghanistan's growth and humanitarian relief," a State Department spokesperson said in a statement.
A new Indian-run port at Chabahar will also serve to counterbalance China's regional influence. China's government recently financed a competing port project just across the border in Pakistan, where it is investing up to $60 billion in a giant network of transportation and energy infrastructure, the China Pakistan Economic Corridor (CPEC).
For India, the port offers a way to deepen its trade ties with Central Asia, and it builds on existing trade relationships with Iran. India is one of the largest consumers of Iranian oil, and has indicated that it intends to continue buying Tehran's crude regardless of the American sanctions regime. For now, the State Department has granted India a separate waiver to permit the continued trade in petroleum products.
State Department warns of Iran's tanker risks
The State Department has warned that the American "maximum pressure campaign" on Iran comes with legal consequences for those who disobey Washington's sanctions. On Wednesday, U.S. special representative Brian Hook suggested that shipping interests and foreign governments should also be concerned about the safety of Iran's tanker fleet, which is now blacklisted by the U.S. Treasury.
"From the Suez Canal to the Strait of Malacca and all choke points in between, Iranian tankers are now a floating liability," he told media. "Countries, ports and canal operators and private firms should know they will be likely responsible for the costs of an accident involving a self-insured Iranian tanker."
Hook pointed to the disastrous accident aboard the Iranian Suezmax Sanchi earlier this year, and he warned that the National Iranian Tanker Company's vessels have increased the odds of a casualty by turning off their AIS transponders. "These transponders are designed to maximize visibility at sea and turning them off only increases the risk of accidents and injuries. Self-insured Iranian tankers engaging in unsafe behavior, with many tons of crude oil on board [are] courting environmental and financial disaster," Hook said.