U.S. Navy Reorganizes its Education and Training Programs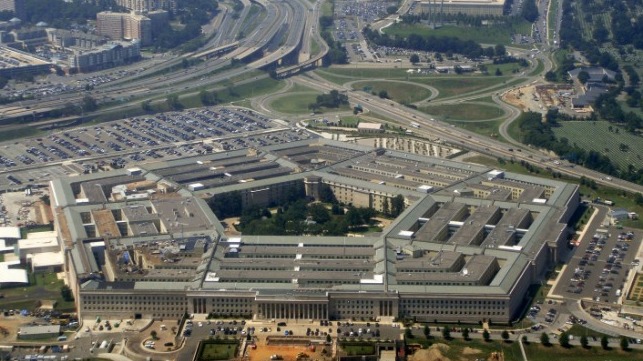 U.S. Secretary of the Navy Richard Spencer has launched a sweeping realignment of the service's training and higher education operations, placing a new budgetary and policy emphasis on learning for servicemembers.
One year after the deadly USS Fitzgerald and USS John S. McCain collisions, Spencer's office undertook a strategic review of the ways in which the Navy prepares its personnel for service. The resulting 430-page study, dubbed "Education for Seapower," recommended the formation of a "Naval University" with a civilian head and a single budget line, unifying both authority and funding for all education in one place.
In an order issued last week, Secretary Spencer agreed with this finding, and announced his intention to create a "Naval University System," beginning with a Naval Community College for enlisted personnel. The task of education will be elevated to the three-star level in both the Navy and Marine Corps, and will be advised by a civilian - the service's Chief Learning Officer, or CLO - reporting directly to Spencer.
It is Spencer's ambition to unify all of the Navy's educational instititions into one "united University System." This includes everything - not just operational training for navigation and tactics, but the flagship United States Naval Academy, the Naval War College, Marine Corps University, Naval Postgraduate School, the curricula of the Naval Reserve Officers' Training Corps and Service Officer Candidates Schools, and all flag and general officer education. It will also likely entail new investments in online education and other digital tools, like VR and gamification.
The first major step is the creation of a Naval Community College - a new institution focused on "accredited associate's degrees for our enlisted Sailors and Marines in academic disciplines that advance lethality, partnership, and reform of our supporting processes." In addition, Spencer ordered the Navy and Marine Corps to evaluate educational and learning achievements as a separate category within officer fitness reports and enlisted evaluations processes - a way to designate "learning as a desired warfighting trait."
The changes appear to be a full reversal from the cost-cutting approach taken in the early 2000s. In 2003, the one-year Surface Warfare Division Officer School training program was shuttered, and newly-commissioned officers were provided a set of CD-ROMs with maritime training materials instead. This program, often referred to as "SWOS in a Box," has been criticized for reducing formal maritime education for a generation of surface warfare officers.