U.S. Navy Assists in Air Niugini Crash Rescue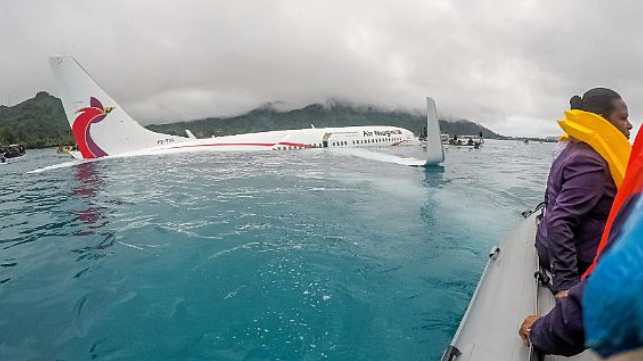 One person is missing after an Air Niugini flight crashed into a Pacific lagoon in Micronesia on Friday.
The plane was attempting to land at Chuuk Island during heavy rain and poor visibility. Passengers escaped out of the emergency exits before the plane subsequently sank in 100 feet of water. Local boats and U.S. Navy Sailors assigned to Underwater Construction Team (UCT) 2 rendered immediate assistance to the 35 passengers and 12 crew of the plane, as it crashed approximately a quarter mile short of the runway, near where UCT 2 was conducting operations.
The airline said in a statement on Saturday that the U.S. divers had inspected the interior of the plane and confirmed that no passengers remained. The missing person is believed to have been seen in one of the dinghies that was used to assist with transporting the passengers and crew to the shore.
Six passengers remain in hospital in a stable condition.
Air Niugini has operated since 1973. ABC News reports that 111 people have died in crashes of PNG-registered airlines over the past two decades but none of the incidents involved Air Niugini.