U.S. Court Rules Against Opening Arctic Waters to Drilling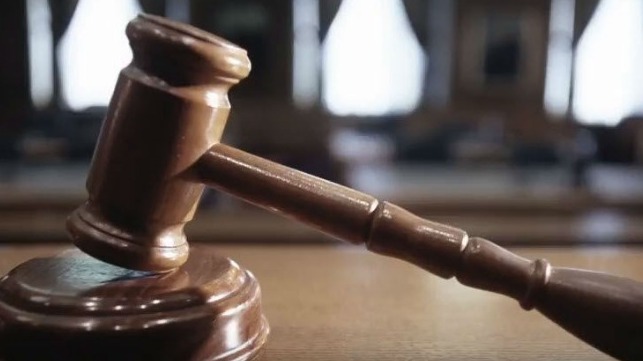 On Monday, offshore drilling proponents called for the White House to continue to fight for drilling in Arctic waters after a court dealt the Trump administration's offshore regulatory plans a setback last week.
"NOIA encourages the Administration to appeal . . . and be prepared to appeal to the Supreme Court should that be necessary," said the National Offshore Industries Association (NOIA) in a statement. "A court with more experience and knowledge of the full breadth of the Executive Branch may very well come to a different conclusion."
NOIA asserted that the court's decision is "not the death knell" for Arctic offshore drilling. The Trump administration can still evaluate areas outside of the acreage covered by the ban, and could keep going on the process of evaluating the areas that are covered (with the understanding that their availability ultimately depends upon the outcome of litigation).
A federal judge in Anchorage ruled Friday that President Donald Trump's executive order to lift an Arctic Ocean drilling ban was "unlawful, as it exceeded the president's authority." In 2015-16, then-President Barack Obama withdrew more than 100 million acres of Arctic Ocean seabed (and a small part of the Atlantic OCS) from availability for E&P activity, using authority granted by the Outer Continental Shelf Lands Act (OCSLA). Shortly after taking office in early 2017, President Trump signed an executive order to revoke this withdrawal and open the Arctic to drilling.
On Friday, Judge Sharon Gleason of the U.S. District Court for Alaska ruled in favor of a coalition of environmental and indigenous groups who had challenged the executive order. Her decision hinged on the text of OCSLA: the law allows a president to remove an area from drilling, but provides no explicit clause allowing a president to bring an area back into availability once it has been permanently withdrawn.
"The text of [the law] refers only to the withdrawal of lands; it does not expressly authorize the President to revoke a prior withdrawal. Congress appears to have expressed one concept — withdrawal — and excluded the converse — revocation," Judge Gleason wrote.
The American Petroleum Institute and the State of Alaska had intervened with the court in favor of the Trump administration's position, arguing that the law implies that the president has the ability to withdraw areas from protection (since the president is vested with the authority to place them under protection).
According to Gleason's ruling, only an act of Congress may now remove these Arctic areas from protection - a challenging task, given that each party controls one chamber of the legislature.
"This decision makes it clear that the law does not grant the president the authority to reverse these kinds of permanent protections for our natural resources and wildlife," said Niel Lawrence, senior attorney and director of the Alaska Project at the Natural Resources Defense Council, one of the plaintiffs in the suit.