Two Asian Shipyards to Close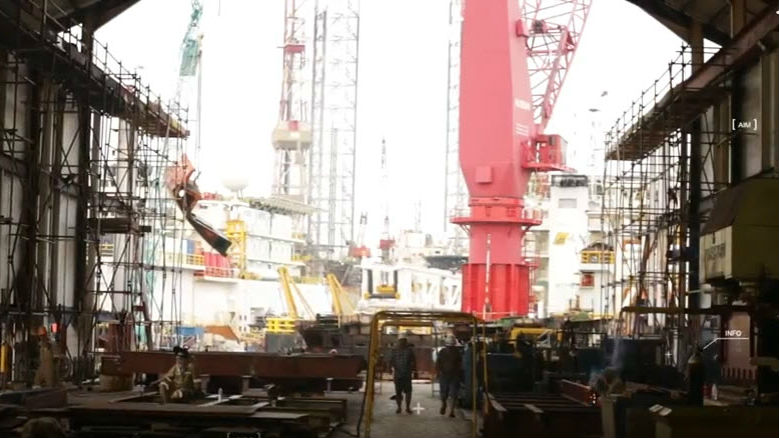 Singapore-based offshore services company Vallianz has closed its repair and maintenance shipyard in Singapore, and the move will soon be followed by another closure in the region when Hyundai Heavy Industries closes its Gunsan yard.
Vallianz will consolidate its yard operations in Batam, Indonesia, citing slower market conditions for its streamlining initiative which includes the closure of non-core business units so that it can focus on vessel chartering. Other closures include the group's third party crew management and travel services.
The Batam marine base will continue to service the group's fleet and support its chartering activities, particularly in the Middle East.
South Korean Suffering Continues
Media reports indicate that Hyundai Heavy Industries will cease operations at its Gunsan Shipyard in March, a move first touted last year.
The Gunsan yard is a relatively new operation that started up nearly 10 years ago. Its 650 employees have been offered voluntary redundancy. Workers that choose to stay will be transferred to the company's Ulsan shipyard.
The yard, located in Jeonbuk Province of South Korea, was opened in October, 2007, with ship block construction starting in April, 2008. The shipyard was equipped with a building dock of one million dwt class and a crane of 1,650mt, capable of building 12 to 14 large ships annually.
South Korea's Samsung Heavy Industries, Hyundai Heavy Industries and DSME years reported combined losses of $7.5 billion last year. The order backlog held by South Korean shipyards fell to the lowest level in over 13 years in December, according to Clarkson Research Services data.
China Could See More Yard Closures
In November, China set new requirements for its "White List" of shipyards that are likely to reduce the number of the state-approved yards to 59, down from 71 – a continuation of the trend towards consolidation in the sector.
Since then, seven Chinese shipyards have formed an alliance to share rig building resources. The China Offshore (Deepsea) Industry Alliance, was established on December 28, 2016, and includes Yantai CIMC Raffles, Shanghai Zhenhua Heavy Industries Company (ZPMC), Cosco (Qidong) Shipyard, Shanghai Waigaoqiao Shipbuilding (SWS), China Merchants Heavy Industry (Shenzhen), Dalian Shipbuilding Industry Offshore and Cosco Shipyard.
The yards are all on the Chinese government's November 2015 White List.