Turkish Stream Pipeline's Prospects Revived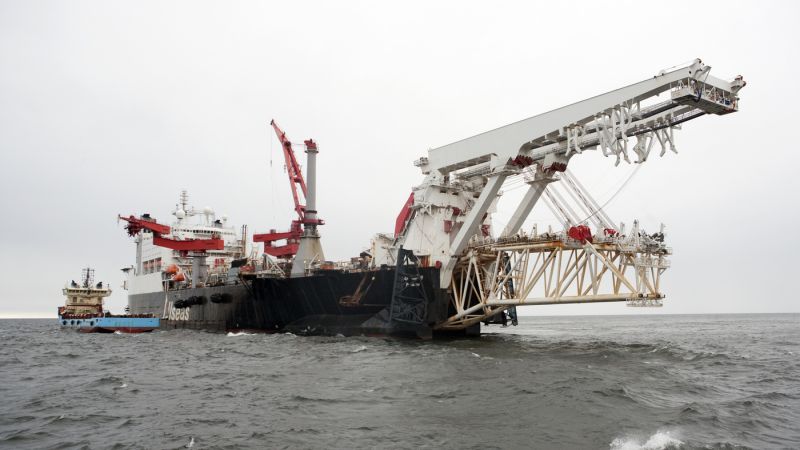 The renewed prospects of the massive Turkish Stream gas transmission project from Russia to Turkey stands to boost the world's subsea pipeline construction market by more than 50 percent, according to data from Offshore's annual survey.
The Turkish Stream would involve laying four parallel pipelines under the Black Sea from Anapa, Russia to Kirklareli Province, Turkey, near the border with Bulgaria. If built, it would deliver 23 million tonnes of gas per year – roughly the total capacity of Cheniere's Sabine Pass LNG plant – with half going to Turkey and half transferred to the European gas pipeline network.
The combined length of all four lines would be about 2,200 miles, or more than half again the survey estimate for the world's entire pipelaying market for 2016.
Like its predecessor, the Bulgaria-Russia South Stream pipeline, the Turkish Stream is highly dependent on the diplomatic relations between the participants. Relations between Turkey and Russia have been rocky over the past year, especially after the Turkish military shot down a Russian warplane near the Syrian border last December. Turkey suspended the pipeline project shortly thereafter.
However, in June, Turkish president Recep Tayyip Erdogan issued a formal apology to the family of the airplane's pilot, who was killed in the shoot-down, beginning a reset that appears to have brought the nations closer together than ever.
On August 9, Erdogan and Russian President Vladimir Putin met in St. Petersburg and declared that they were "determined to improve bilateral relations;" Erdogan repeatedly referred to Putin as his "dear friend." Among other factors, economic concerns have brought the two authoritarian rulers close together: Turkey relies on Russian tourists and Russian importers for economic growth, and it needs Russian financing and cooperation for the Turkish Stream line.
In a news conference following their meeting, Erdogan said that Turkey had no problem with the pipeline, and proposed to split its construction costs. "We've proposed to divide expenses on the construction of the pipeline's section crossing our territory into halves," he said. "As for the remaining part of the pipeline, a preliminary agreement has been reached regarding its financing on a 50-50 basis."
Only a few operators have the rigid pipelay vessels capable of such a large project. Offshore services firm Saipem held the contract for the construction of the first line until June of last year, when Russia's Gazprom abruptly canceled the arrangement. The cancellation coincided with the downturn in the energy market; Saipem expects to lay off roughly 9,000 people worldwide due to low demand for offshore services. Saipem launched an arbitration claim against Gazprom in February, asking for $850 million in compensation for work performed and for cancellation.
If the Turkish Stream does move forward, its builders will benefit from previous Russian preparations: $2 billion worth of pipe from the canceled South Stream project has already been delivered, and sits ready and waiting for installation.