Trump Gives Go Ahead to More Tariffs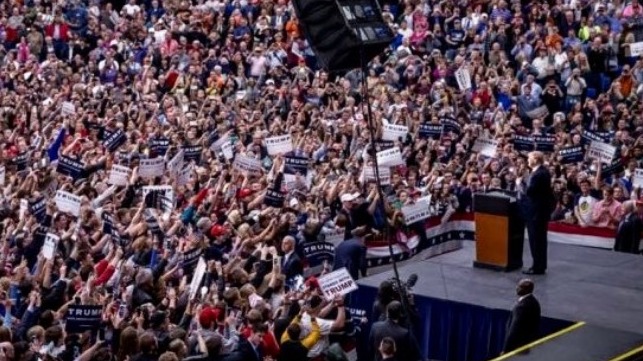 U.S. President Donald Trump has directed the United States Trade Representative (USTR) to proceed with placing additional tariffs on roughly $200 billion of imports from China. The tariffs will take effect on September 24, 2018, and be set at a level of 10 percent until the end of the year. On January 1, the tariffs will rise to 25 percent.
"If China takes retaliatory action against our farmers or other industries, we will immediately pursue phase three, which is tariffs on approximately $267 billion of additional imports," said Trump.
After a study, the USTR concluded that China is engaged in numerous unfair policies and practices relating to U.S. technology and intellectual property – such as forcing U.S. companies to transfer technology to Chinese counterparts. These practices plainly constitute a grave threat to the long-term health and prosperity of the U.S. economy, said Trump.
"For months, we have urged China to change these unfair practices and give fair and reciprocal treatment to American companies. We have been very clear about the type of changes that need to be made, and we have given China every opportunity to treat us more fairly. But, so far, China has been unwilling to change its practices.
"As President, it is my duty to protect the interests of working men and women, farmers, ranchers, businesses, and our country itself. My Administration will not remain idle when those interests are under attack," said Trump. "Once again, I urge China's leaders to take swift action to end their country's unfair trade practices. Hopefully, this trade situation will be resolved, in the end, by myself and President Xi of China, for whom I have great respect and affection."
On June 15, Trump announced that the U.S. would impose tariffs of 25 percent on $50 billion worth of Chinese imports. China responded with tariffs targeting $50 billion on American goods. China has said it will retaliate if the U.S. goes ahead with these latest tariffs, and Wall Street tumbled in anticipation of Trump's announcement.

The American Petroleum Institute (API) has responded saying that the escalation of the trade dispute will have negative impacts on American economy and consumers: "We understand the need to address discriminatory trade practices, but this policy will essentially impose a new tax on $200 billion worth of products on which American families and businesses rely," said API Vice President for Economic Policy Kyle Isakower. "The U.S. natural gas and oil industry delivers affordable and abundant energy to households and businesses across the country, strengthening the U.S. economy every day. However, this current trade dynamic works against U.S. energy sector growth and counter to the Administration's stated goal of energy dominance."