Three Crewmembers Died of Asphyxia on Chinese Bulker off Taiwan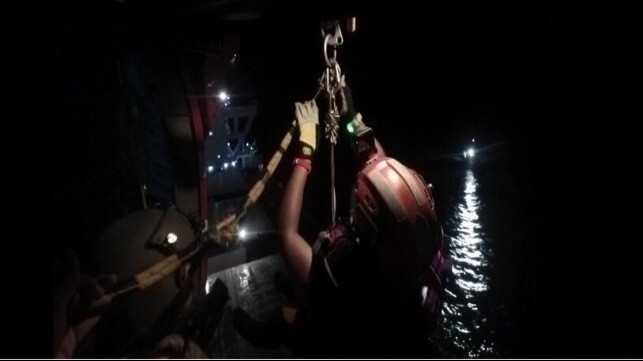 Taiwan is reporting that its National Airborne Service responded to an emergency call to evacuate three crewmembers from a Chinese-owned bulker off the eastern coast of the island on September 6. The rescue was complicated by winds, a sea chop, and the size of the bulker.
According to the report, the bulker MSXT Echo called for emergency assistance around 20:00 yesterday reporting that three crewmembers had been found passed out and unresponsive. The 85,000 dwt bulker is a new vessel having only entered service in 2022 after being built by CSSC Chengxi and delivered at the end of 2021. The 754-foot vessel is registered in Liberia and operates with a crew of approximately 20.
The ship is coming from Richards Bay, South Africa after loading coal. At the beginning of July, it was in Singapore and proceeded to Thailand and then South Africa. It was laying off the eastern Taiwan port of Hualien this week awaiting its berth. Media reports are saying due to its size it was being held offshore until a berth was due to become available this weekend.
The Coast Guard responded to the call for assistance but reported that they were unable to get alongside due to the wind and sea conditions. The difference in size between the Coast Guard vessel and the bulker made it impossible for them to board the bulker.
The airborne service was notified and a BlackHawk helicopter team reached the vessel around 21:50 about 10 miles offshore. They conducted a high and low-altitude reconnaissance and then proceeded to the rescue.
The three crewmembers were reported to have been working possibly in the vessel's hold. The first was hoisted at 22:08 and transferred to shore. The second at 22:18 and also taken to shore before the third hoist at 22:38. All three men ages 27, 33, and 54 were not breathing and had no heartbeat. The hospital attempted to resuscitate them but pronounced them deceased. Permission has been granted to perform autopsies to confirm the cause of death.
The Taiwan Coast Guard was planning to board the ship in daylight to seal the area where the men had been discovered and begin an investigation.