Study: Cost to Plug Old Gulf of Mexico Offshore Wells Could be $30B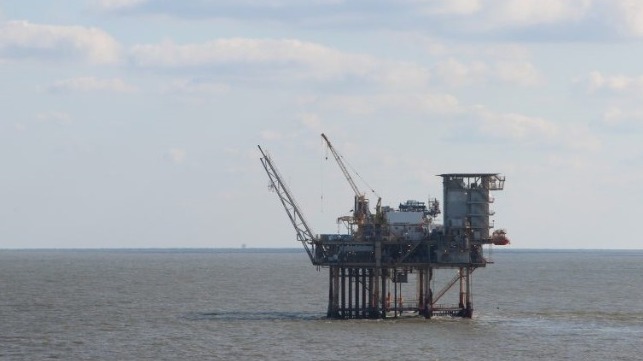 In a new study published in the prominent journal Nature Energy, a team of researchers from UC San Diego and Louisiana State University put together a cost estimate for what it would take to plug and abandon the huge inventory of non-producing wells in the U.S. Gulf of Mexico. The expense comes to an estimated $30 billion, with a surprising distribution between near-shore and offshore infrastructure.
According to the authors, there are an estimated 14,000 non-producing, unplugged oil and gas wells along and off the Gulf Coast (including the inland waterway and wetland wellheads commonly found in Louisiana's bayous.) The good news for ease of access is that 90 percent of these wells are in shallow, inshore waters. The bad news is that the small-scale operators of many of these wells have gone out of business, leaving no one to pay except for the taxpayer.
These wells are also the most hazardous for coastal communities: since they are closer in, any leakage is likelier to find its way back to shore. Hurricane Ida illustrated this problem in 2021: in the wake of the storm, multiple oil slicks were spotted off the coast of Port Fourchon, and NOAA recorded 55 different spill reports. Satellite imagery analyzed by the Times showed slicks emanating from 10 different near-shore platforms and other infrastructure off the coast.
The Biden administration's mammoth 2021 infrastructure bill includes about $5 billion for remediating wells, which will go some distance towards addressing the problem.
The remaining 10 percent of the wells are located offshore in federal waters, where operators are required by federal law to pay for well abandonment. The overwhelming majority of these wells were drilled by well-funded supermajors, which are flush with profits from supercharged oil and gas prices. This may be a good thing, since 75 percent of the $30 billion total expense would be for plugging non-producing wells that are located in federal waters, and most of this fraction expens should be (in theory) recoverable from solvent oil companies.
Pipelines and platforms are an additional pollution hazard. About half of all pipeline segments are abandoned or inactive, along with three quarters of all platforms (the majority in shallow water). Pipelines can be legally abandoned, and about 18,000 miles of aging, disused pipeline sits below the waters of the U.S. Gulf. Environmental officials note that these unremediated lines can be breached by a hurricane or a dragging anchor.