Stena Contracts Wärtsilä for Methanol Retrofit for Ferries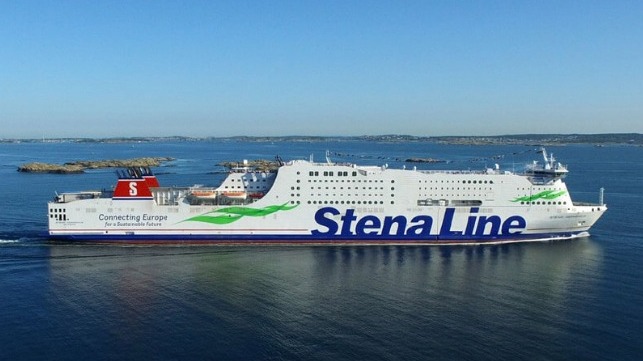 Swedish ferry operator Stena Line, part of the larger Stena Group, is planning to convert several of the company's ferries to operate on methanol in a new agreement with Wärtsilä. Stena looks to build on its experience with the first methanol conversion carried out eight years ago and joins with others including Maersk and Norwegian Cruise Line that are exploring conversions for their in-service ships.
"We see methanol as a strong alternative fuel that will help us deliver on our strategy to decarbonize all our operations and contribute to future green corridors where we operate," said Ian Hampton of Stena Line. "The positive experience we have from running the Stena Germanica on methanol will be valuable when taking the next stop on this journey."
Neither company provided in-depth details on the planned conversions only reporting that it would involve some of the company's fleet of 38 ferries. Stena Line bills itself as one of the world's largest ferry companies with over 25,000 yearly sailings across 18 different routes. The company said it would announce the affected vessels and routes at a later date.
The conversions are scheduled to take place in 2025. Wärtsilä highlighted the scope of the work reporting that the conversions will include the fuel supply system and engine modifications, as well as integrating the new installations with the ships' existing systems. The full scope of Wärtsilä's supply package will include fuel tank instrumentation and valves, transfer pumps, low-pressure pump skid, fuel valve trains, Methanol Fuel Pump Units and the automation of the system, engine conversions, and automation upgrade for the engine control room.
Once completed, Wärtsilä highlights that the vessels will have fuel flexibility, which will contribute to improved operations and Stena's journey toward becoming a leader in sustainable shipping. Converting the ferries for methanol fuel will enable them to be compliant with various existing and upcoming regulations, including the Carbon Intensity Indicator (CII), FuelEU Maritime, and IMO 2050 GHG reduction target.
Working with Wärtsilä, Stena undertook the conversion of the line's 51,800 gross ton Stena Germanica to become the world's first methanol-fueled commercial ship in 2015. Built in 2001, the ship has a capacity for 1,500 passengers and 300 cars. Wärtsilä converted the vessel's four Sultzer 8ZA40S main engines along with auxiliary equipment. She resumed sailing between Gothenburg, Sweden and Kiel, Germany in late March 2015.
Last week, Maersk announced it will work with MAN to test a similar conversion planned for mid-2024 for the first containership. The project calls for the retrofit of the main engines aboard 11 container vessels equipped with MAN B&W 8G95ME-C9.5 prime movers. These will be retrofitted to dual-fuel MAN B&W 8G95ME-LGIM10.5 types capable of operation on fuel oil or methanol.
Norwegian Cruise Line reported last year that it was also exploring the process of converting some of the line's current cruise ships to operate on methanol. The cruise company and MAN are planning the process for retrofitting the cruise ships while Norwegian Cruise Line also reported plans to build the fifth and sixth vessels in its Norwegian Prima class as methanol ready.