Sri Lanka to Sell Hambantota Port to Chinese Operator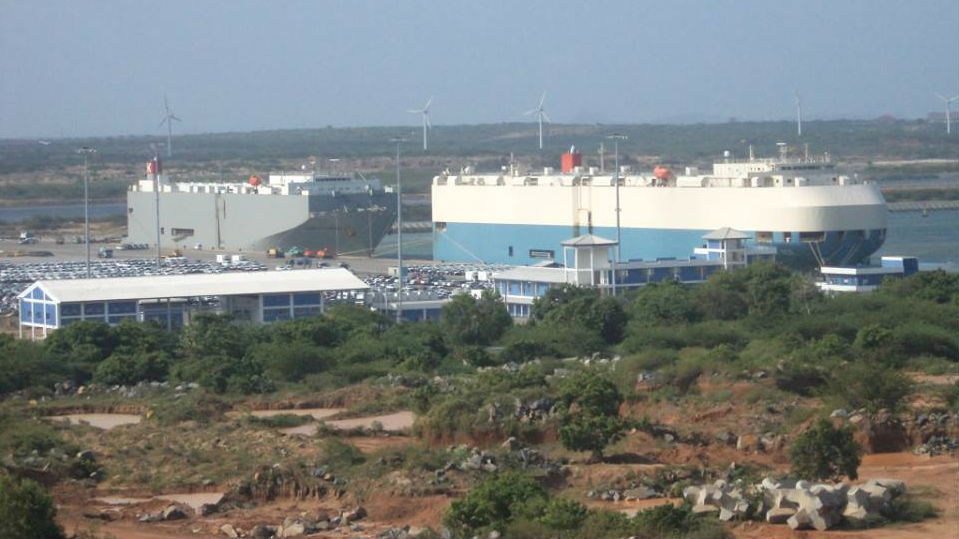 Sri Lanka has given the final go-ahead to sell 70 percent of the port of Hambantota to state-controlled China Merchants Port Holdings for $1.1 billion. The agreement limits the Chinese role to commercial operations, and the Sri Lankan government will retain control over whether military vessels can call at the port.
In announcing the deal, ports minister Mainda Samarasinghe suggested that the final agreement was designed to address Indian concerns about a Chinese naval presence in Sri Lanka. He said that certain diplomatic representatives were "worried that the port would be used as a military naval base," but under the newly negotiated terms, "no naval ship, including Chinese ones, can call at Hambantota without our permission." Tensions between New Delhi and Beijing are high thanks to a flare-up of an old border dispute, and India has made no secret of its concerns about Chinese warships calling in Sri Lanka.
In comments Wednesday, state finance minister Eran Wickramaratne acknowledged that the port's construction, which was authorized and carried out under the previous administration, was not a wise financial decision. The government of former Sri Lankan President Mahinda Rajapaksa took out an $8 billion loan from Chinese banks to fund Hambantota's construction. Still, despite the imprudent borrowing, Wickramaratne said that the government must move forward with a deal to put the infrastructure to use. "Now the question is once those investments have been made, we need to make sure we are able to get the maximum from those investments. We will move on with it," he told local media.
The Hambantota port agreement includes a plan to transfer thousands of acres of nearby land to Chinese developers for an industrial park, raising fears of mass eviction to make room for what locals have dubbed a "Chinese colony." In January, protests against the plan turned violent and several residents were injured. The Sri Lankan government says that the affected villagers will be relocated and compensated with new land.