Spanish Firm to Run Offshore Wind Terminal at Bethlehem Steel Site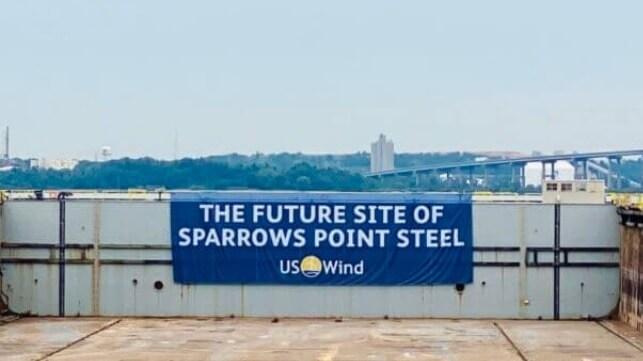 Offshore wind developer US Wind has reached an agreement with Spanish steel fabricator Haizea Wind Group to run its future Sparrows Point Steel terminal, where it will build the monopiles and towers needed for US Wind's construction plans.
According to US Wind, Sparrows Point Steel could become one of the biggest staging terminals for offshore wind components in the United States. The 90-acre site will have abundant space for storing material, along with quayside space and drydock access. The activity requires lots of space, since each monopile can be up to 400 feet long and weigh 2,500 tonnes.
"The partnership between US Wind and Haizea to lead Sparrows Point Steel will create one of the premier offshore wind industrial facilities in the world," said Jeffrey Grybowski, US Wind's CEO. "Sitting on nearly 100 acres of waterfront in Baltimore County, Sparrows Point Steel is poised to become the best offshore wind heavy logistics and fabrication yard on the East Coast."
The plant is expected to employ more than 500 people and generate $3 billion in economic output over a 20-year lifespan, according to US Wind's calculations.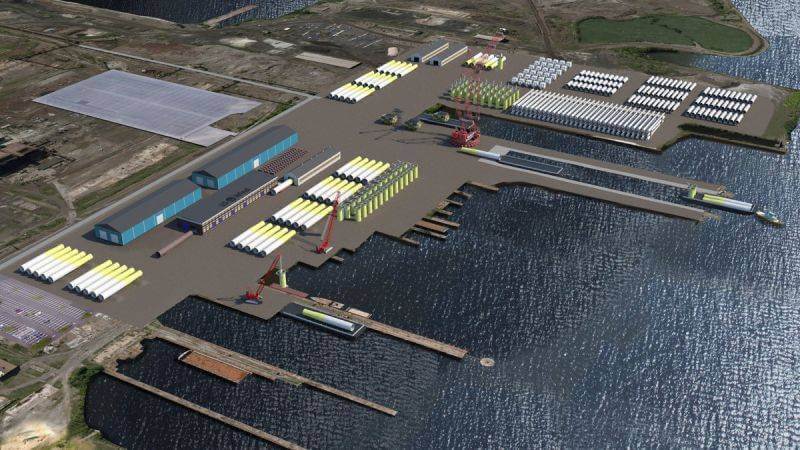 Courtesy US Wind
The new terminal will be located on the former home of the storied Bethlehem Steel plant, once the largest steel mill in the world. Today, the sprawling brownfield site is operated by commercial developer Tradepoint Atlantic, and it has attracted many new tenants who require large plots - primarily distribution centers, which can leverage Sparrows Point's proximity to the D.C.-area consumer market. Amazon, BMW, FedEx, and Volkswagen all lease acreage at the 3,300-acre site, which is large enough to justify its own zip code and township.
Marine operations are part of Tradepoint Atlantic's portfolio as well. In its heyday, Bethlehem Steel had its own seaport and a thriving shipyard, and a large segment of the vacant quayside has been leased by TIL for transformation into a container terminal. The new facility will increase Baltimore's container handling capacity by 50 percent.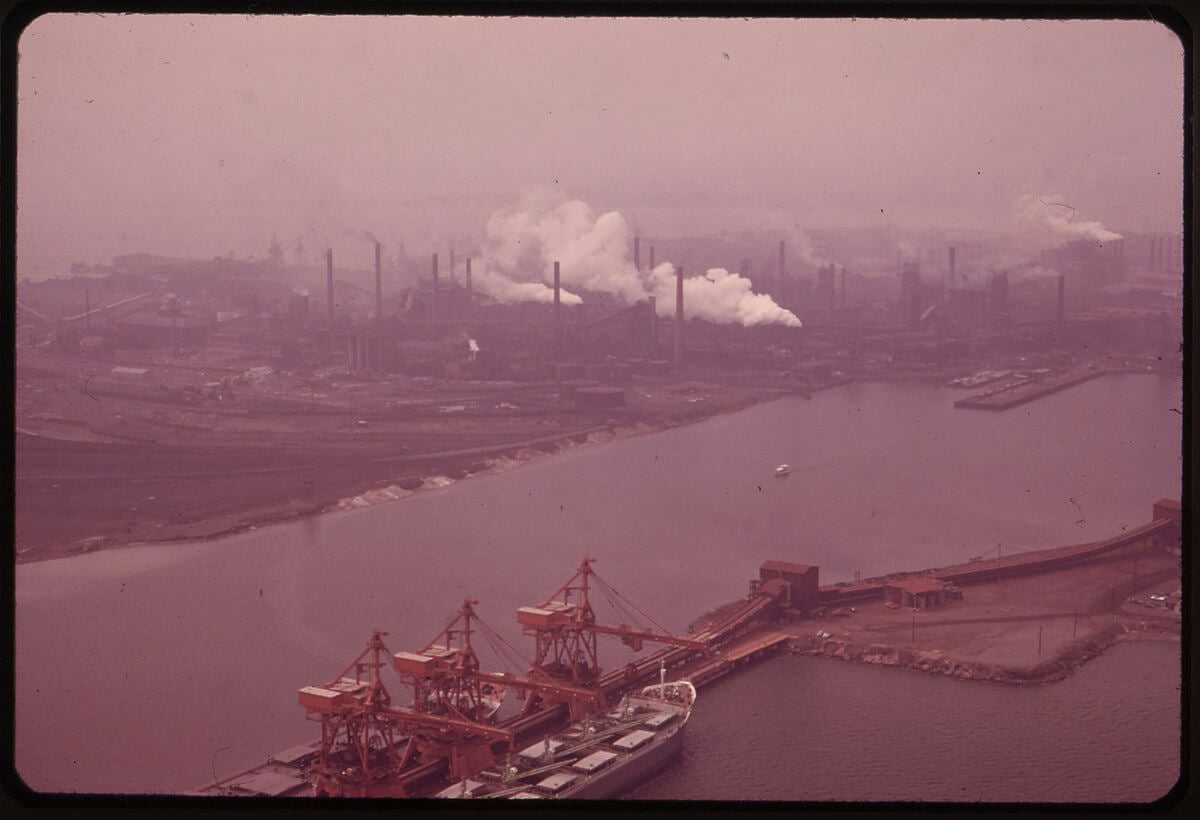 Bethlehem Steel plant at Sparrows Point, 1973 (EPA / NARA)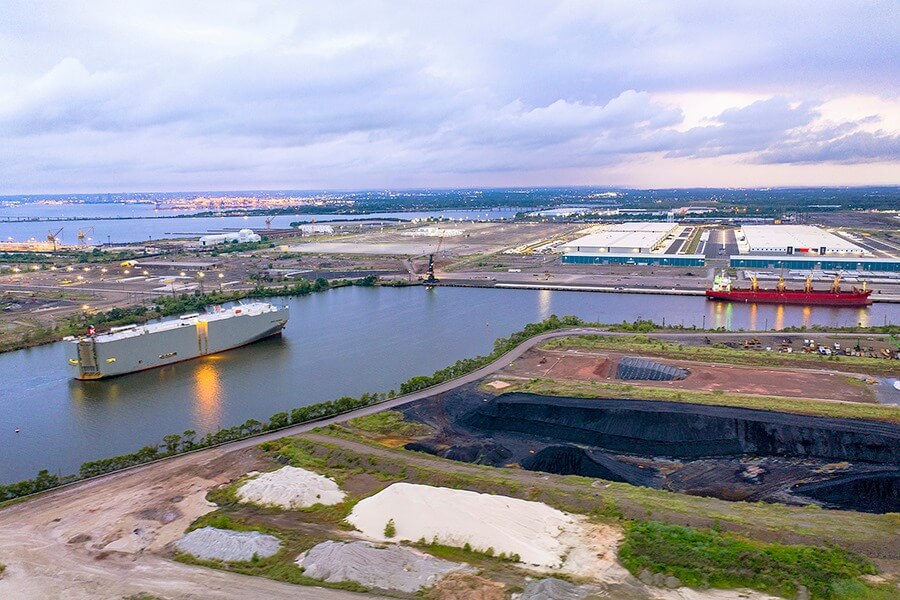 Harbor and distribution centers at the former Bethlehem steel site, 2023 (Tradepoint Atlantic)