Bunker Spill Estimate Rises for Solomon Trader Grounding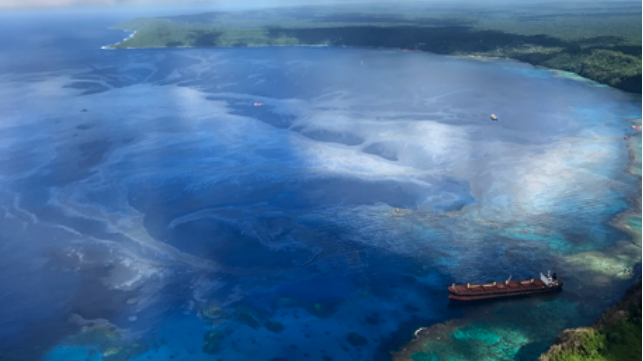 Salvors have stopped the discharge of fuel oil from the wrecked bulker Solomon Trader on Rennell Island, the southernmost island in the Solomons, and they have removed 230 tonnes of bunkers out of an estimated 600 tonnes on board. However, the existing spill is worse than previously estimated, according to insurer Korea P&I and shipowner King Trader.
"Although initial estimates indicated that some 70 tonnes of oil entered the water, it's now believed that the escaped amount is higher, something that will be clarified as the response progresses," the two companies said in a statement. "The majority of escaped oil drifted into the open ocean where it was naturally degraded by wave action, water temperatures and evaporation."
The Trader went aground on February 5 during the passage of Cyclone Oma, a large storm system which lingered over the region for weeks. The extended period of foul weather delayed assessment and response efforts, and in late February the Trader began to spill fuel oil. Aerial surveillance imagery from February 25 suggests that a containment boom was not deployed prior to the spill.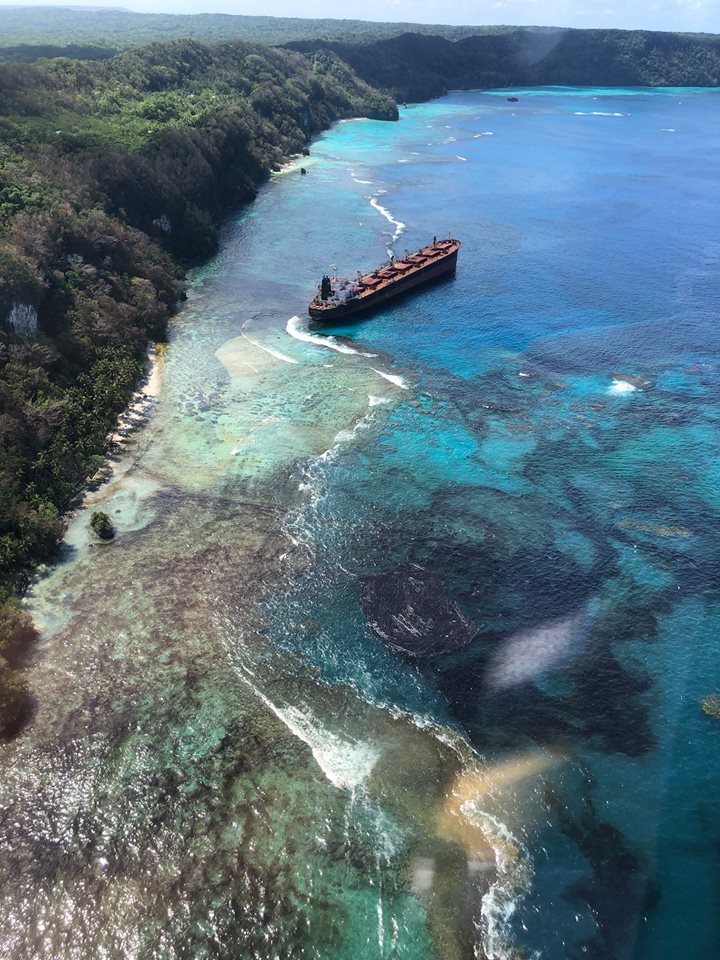 AMSA / DFAT
At least three miles of reefs and coastline have been soiled with fuel oil, and estimates of the cost of cleanup range as high as $50 million. The Trader's charterer, bauxite mine operator Bintan Mining, claims that it bears no responsibility for the casualty, and its operations continue. The Solomon Islands' acting prime minister, Rick Hou, has threatened to "blacklist" the companies involved if they "do not take on their responsibilities."
The Australian Maritime Safety Authority has deployed response vessels and personnel to the scene as part of a "targeted, time-limited pollution mitigation and mediation sweep," but the Australian government has emphasized that the responsibility to address the damage lies with the shipowner and its insurer. In a statement, the Australian Department of Foreign Affairs and Trade criticized the "slow response" of the companies involved" and their "lack of adequate communications" with the authorities.
The incident is a repeat for the Solomon Trader. In 2012, when she was known as the Doric Chariot, she went aground on Australia's Great Barrier Reef. That time she was refloated and put back into service; this time she is expected to be scrapped.