Singapore Advances Technology and Human Capital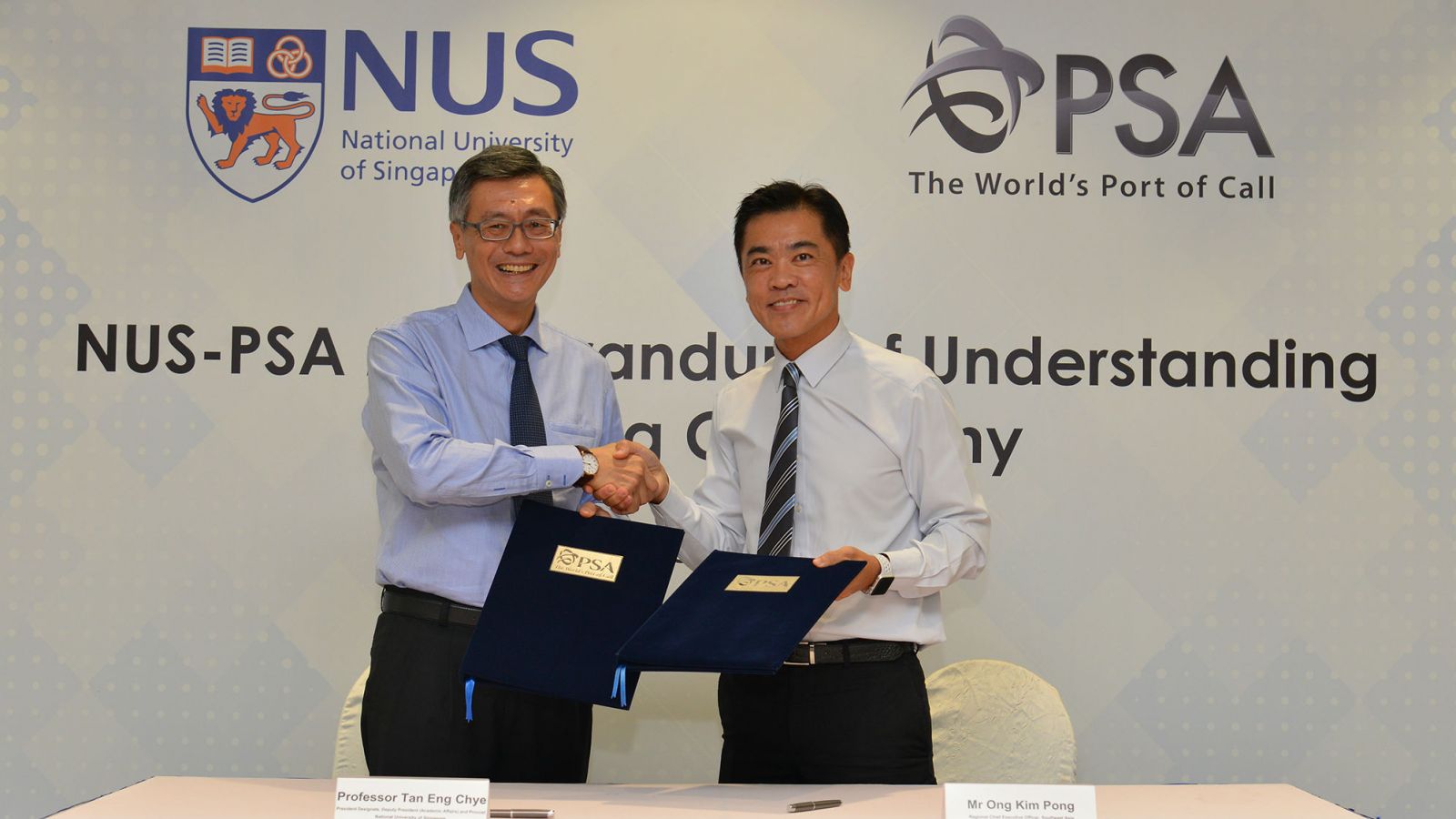 PSA Corporation Limited (PSA) and the National University of Singapore (NUS) signed an MOU to develop human capital and cultivate a new generation of engineering and IT professionals for Singapore's Next Generation Port in Tuas.
The port will eventually take over current operations at Pasir Panjang, Tanjong Pagar, Keppel and Brani container terminals. Tuas Terminal is planned to be the single largest container handling and management ecosystem in the world. It will be opened progressively from 2021, and when fully completed by 2040, it will be able to handle up to 65 million TEUs a year, more than double what the port handled last year.
The new Tuas port will leverage automation technologies and intelligent interconnected systems to enhance terminal productivity and optimize processes. To build up the competencies required, PSA will jointly develop curriculum and programs with the NUS School of Computing and NUS Faculty of Engineering, where students will have opportunities to advance their knowledge in a wide range of areas, including data analytics, cyber security, automation and intelligent systems. Problem statements and case studies provided by PSA will help NUS students better understand how new technologies and intelligent systems are applied to modern port operations and equipment.
Intelligent planning systems, automated yard cranes and driverless prime movers are some of the technologies at various stages of deployment and live-testing at PSA's facilities in Pasir Panjang, where the company has a "Living Lab."
Ong Kim Pong, Regional CEO Southeast Asia, PSA International, said, "We have embarked on a plan to redesign jobs and build competencies, to continue to create exciting new career pathways for our present and future employees. This MOU is therefore very timely as it allows PSA to tap NUS' latest pedagogy and resources, and brings opportunities not only for us to equip NUS students with practical industry skills, but also gives them the chance to pursue careers with excellent prospects in PSA."