Shipping Freight Rates Fall Amid Overcapacity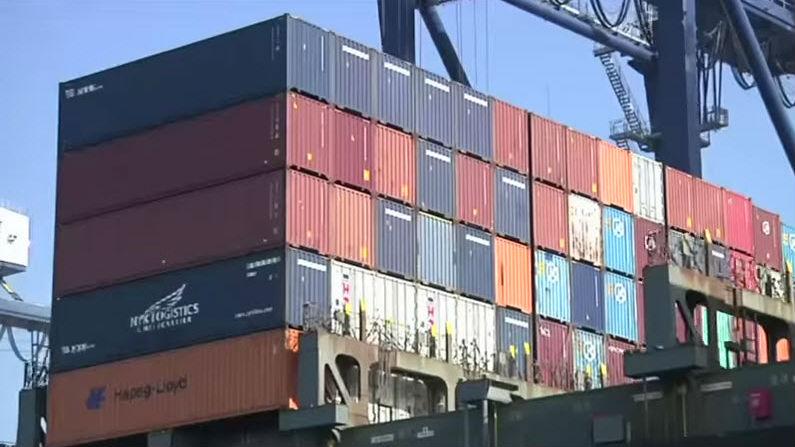 Shipping freight rates on the world's busiest route, from Asia to Northern Europe, fell by the largest percentage amount since 2008, reflecting wild volatility in the market as vessel operators continue to wrestle with overcapacity.
Rates for transporting containers from Asia to Northern Europe plunged 32.5 percent to $444 per 20-foot container (TEU) in the week ended on Friday, a source with access to data from the Shanghai Containerized Freight Index told Reuters.
Shipping consultants Drewry reckon the Shanghai-Rotterdam and Shanghai-Genoa routes are the two most volatile among 11 that they track, with rates rising $1,000 or more per TEU over just a few weeks and then falling back down again.
"The drop in freight rates is witness to the brutal price competition and there is a need for far more cuts in capacity," analyst Jacob Pedersen from Sydbank said.
Shipping companies such as Maersk have said they wanted to increase rate dramatically on the spot market. Sometimes they succeed in applying such high freight rates and the index rises as it did by 150 percent in May.
Global leader Maersk Line said it intended to increase spot rates by $800 per TEU from June 1 and the world's third-largest shipping group, France's CMA CGM, said it wanted to boost rates by $1,000 from June.
But more often then not, these shipping giants are forced to accept far lower rates due to overcapacity -- too many ships, not enough goods.
"The volatility of global spot freight rates since the start of 2015 has continued to increase in comparison to 2014," Drewry wrote in a note.
In the week to Friday, container freight rates dropped 25.1 percent from Asia to ports in the Mediterranean, fell 7.0 percent to ports on the U.S. West Coast and were up 2.3 percent to ports on the U.S. East Coast.
A.P. Moller-Maersk Chief Executive Nils Smedegaard Andersen said last week Maersk Line would only sign long-term freight contracts if they were profitable. Otherwise, Maersk Line preferred to be exposed to the spot market.