Seoul Court Approves Winding Down of Hanjin's E.U. Operations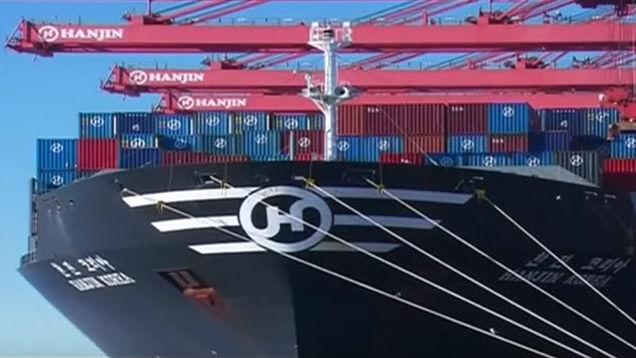 Hanjin Shipping said on Monday its European routes services have completely halted, and a Seoul court overseeing its receivership process has approved winding down four of its European units.
The four units, Hanjin Shipping Europe GmbH & Co, Hanjin Shipping Hungary Transportation Ltd, Hanjin Shipping Poland Sp and Hanjin Spain S.A., will begin winding down by early November using methods such as declaring bankruptcy or being liquidated, Hanjin said in a regulatory filing.
A spokesman for the Seoul Central District Court could not be immediately reached.
Hanjin, the first major shipping line to be dragged down by global industry overcapacity and low freight rates, put up other assets such as its U.S.-Asia route manpower and logistics systems, five container ships and 10 overseas businesses, for sale earlier this month.
Hyundai Merchant Marine said it is considering submitting a preliminary bid for Hanjin assets used in its U.S.-Asia routes, but prospects for additional interest are unclear.
Hanjin, which filed for court receivership on August 31 after its creditors cut off financial support for the firm, had total debt of 6.03 trillion won ($5.4 billion) as of end-June.