Senegal's Delayed Port to Proceed After Government Secures Financing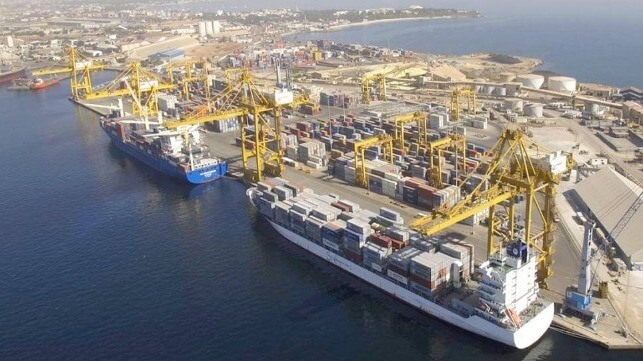 After more than a year delay, Senegal is finally set to commence construction of the $1.1 billion Ndayane deepwater port which is to be built in partnership with DP World. Located just south of the capital of Dakar, the port was set to become the largest port investment DP World has ever made in Africa.
A year ago, the Senegalese government and DP World laid the first stone marking what they said was the beginning of the construction of the port. However, 12 months later, implementation has remained in limbo owing to the failure of the government to provide its share of financing for the project after deciding to increase Senegal's stake in the project from 10 to 40 percent.
Senegal's President Macky Sall has now announced that financing is in place and construction of the port that is designed to boost the country's position as a major trade hub and gateway to West Africa and Northwest Africa will commence this month.
"We have lifted all the constraints linked to financing, and the state has met all its obligations so that this major project can start," said Sall while opening the Second Dakar Financing Summit for Africa's Infrastructure Development in the country's capital, Dakar.
As the largest single private investment in the history of Senegal, the port of Ndayane is expected to ease the pressure on the port of Dakar, which has been grappling with congestion and inefficiencies. The new port will be located about 30 miles from Dakar and close to the Blaise Diagne International Airport.
Ndayane will be a modern, deep-water port with up to 10,000 feet of quayside when fully completed in 2026. It will be implemented in two phases. When completed, the facility is expected to unlock significant economic opportunities for local Senegalese businesses, create jobs, and increase the country's attractiveness to foreign investors.
Phase 1, which is expected to cost $837 million, will involve the development of a container terminal with 2,750 feet of quay and a new three nautical mile marine channel designed to handle two 1,100-foot vessels simultaneously. It will be capable of handling the largest container vessels in the world and will increase container handling capacity by 1.2 million TEUs per year.
In phase 2, which will be implemented at a cost of $290 million, an additional container quay of 1,350 feet will be developed. DP World's plans also include the development of an economic/industrial zone next to the port and the Blaise Diagne International Airport, creating an integrated multimodal transportation, logistics, and industrial hub.
Currently, Senegal depends on the port of Dakar for its imports and exports. The port also serves as a gateway to neighboring landlocked nations like Mali, which relies on Dakar for two-thirds of its trade.
According to Sall, who is chairman of the African Union, Africa is grappling with huge infrastructure financing handicaps, a challenge that is exacerbated by high-interest rates imposed due to perceptions of the continent as a high-risk destination.
The World Bank contends that the poor state of infrastructure in many parts of Africa reduces national economic growth by two percentage points annually. They say the ripple effect has been a 40 percent decline in business productivity.