SECURE American Energy Act Passed by House Committee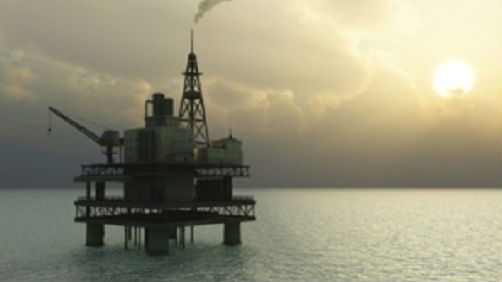 The U.S. House Committee on Natural Resources has passed H.R. 4239, the "Strengthening the Economy with Critical Untapped Resources to Expand American Energy Act" or "SECURE American Energy Act."
The Act – sponsored by House Majority Whip Steve Scalise (R-LA), Chairman Rob Bishop (R-UT), and Reps. Henry Cuellar (D-TX) and Vicente González (D-TX) – overhauls federal lands energy policy to promote expanded exploration, development, and production of oil, gas and wind resources both onshore and offshore.
"It is encouraging to see legislators from both parties come together to craft policy that would stimulate responsible energy production and add more good paying jobs to our economy," González said. "Job creation, economic growth, and responsible energy production are things we can all agree on."
NOIA President Randall Luthi applauded the move saying several of the bill's amendments will provide needed clarity to the nation's energy producers. "The amendment introduced by Representative Mike Johnson (R-LA) to transfer Marine Mammal Protection Act (MMPA) permitting authority from the National Marine Fisheries Service (NMFS) to the Bureau of Ocean Energy Management (BOEM) will ensure that permitting for offshore activities, including seismic surveys, are done in a timely, objective and informed manner."
The Bureau of Ocean Energy Management (BOEM) estimates that 89.9 billion barrels of oil and 327.5 trillion cubic feet of gas are contained, but undiscovered, on the outer continental shelf (OCS). However, 94 percent of the OCS is excluded from development.
The Act aims to provide regulatory certainty and reliability to expand access to oil, gas and wind development on the OCS. The sponsors say it:
• Expands Access to Federal Energy Resources: Increases access to oil, natural gas and offshore wind resources across the OCS.
• Investigates New Areas for Offshore Wind Lease Sales: Requires BOEM to conduct feasibility and compatability studies for potential lease sales off the coasts of California, Hawaii, Puerto Rico and the U.S. Virgin Islands.
• Drives Economic Growth: Opening all areas of the OCS is estimated to create 840,000 new jobs and generate over $200 billion in revenues.
• Increases Funding for Conservation and Infrastructure: Directs 6.25 percent of qualifying OCS revenue to both the Department of the Interior (DOI) and the Department of Transportation for projects within the National Park System and energy infrastructure projects in coastal ports.
• Establishes State Revenue Sharing Framework: Fairly compensates oil and natural gas producing states in the Atlantic and Alaskan planning areas and ensures disbursement certainty into the future for Gulf producing states.
• Offshore Energy Development Opportunities to the U.S. Territories: Applies the Outer Continental Shelf Lands Act to U.S. Territories.
• Ensures Certainty of Five Year Plans: Requires the execution of all approved, scheduled offshore oil and gas lease sales, should the Interior Secretary call for a revised Five Year Plan.
• Streamlines Burdensome Obstacles to Economic Development: Amends the Marine Mammals Protection Act to make the environmental approval process more efficient.
• Prevents Implementation of Excessive Federal Regulations: Prohibits DOI from enforcing the Obama administration's Arctic Rule.
The Act will now be voted on in the U.S. House of Representatives.