Search Continues for Missing Sincerity Ace Crewmen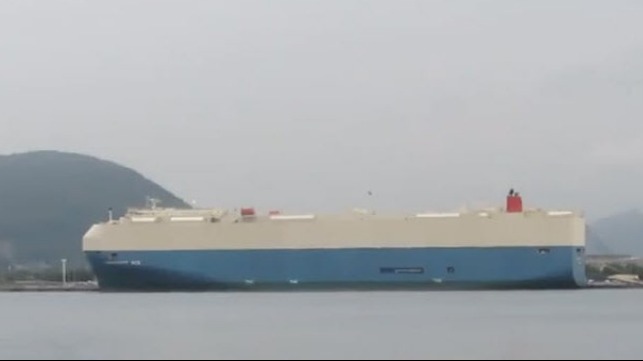 The U.S. Coast Guard, Navy and good Samaritans on board two merchant vessels are continuing the search for two crewmen from the car carrier Sincerity Ace following a fire 1,800 nautical miles northwest of Oahu, Hawaii.
16 crewmembers have already been rescued by four merchant vessels. The Coast Guard reports that three of the five missing mariners reportedly were located but remain in the water as they are unresponsive and unable to grab onto life saving equipment to be brought aboard. Search efforts are focused on the two remaining potential survivors in a search area of 5,832 square nautical miles (6,711 square statute miles).
An Air Station Barbers Point HC-130 Hercules aircrew has re-deployed from Wake Island, following mandatory crew rest, to assist in the search, and the crews of the merchant vessels New Century 1 and Genco Augustus are actively searching the area.
Weather conditions on scene are reported as 15 to 18-foot seas and winds at 17 mph with reduced white caps improving visibility.
Involved in the search to date:
- Two Air Station Barbers Point HC-130 Hercules aircrews
- A Navy 7th Fleet P-8 Poseidon aircrew
- Crew of the Green Lake
- Crew of the SM Eagle
- Crew of the New Century 1
- Crew of the Venus Spirit
- Crew of the Genco Augustus
The Sincerity Ace is currently adrift on the high seas. A salvage plan is being formalized, and commercial tugs have been dispatched.
On Monday, the master of the Sincerity Ace reported a significant vessel fire, ongoing firefighting efforts and an intent to abandon ship. The 650-foot (199-meter) Panama-flagged vessel headed to Hawaii from Yokohama, Japan. She is managed by Shoei Kisen Kaisha.