Sea Shepherd Vessel Hit by Fishing Boat
A Sea Shepherd vessel suffered minor damage on Wednesday when it was struck by a fishing boat in the Coiba marine reserve, off the Pacific coast of Panama.
The environmental organization was monitoring and documenting fishing boats engaged in long-line fishing inside the reserve, when its cutter, the M/V John Paul DeJoria, was surrounded by five fishing boats at around 3pm.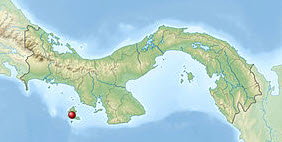 According to the crew, the fishermen threatened the group by throwing items at the vessel and gesturing and shouting aggressively. The 110-foot Island class patrol boat was then rammed by one of the five boats.
The Sea Shepherd crew tried to contact a nearby Panamanian Aero naval vessel by radio for assistance but were unable to reach it. The crew reported the incident and boats to Coiba park rangers.
The entire incident lasted about 60 to 90 minutes and ended when the John Paul DeJoria departed the area to avoid the situation escalating. "The Sea Shepherd crew showed total restraint and did not provoke or retaliate in any way," said the organization in a statement.
"It's high time the Panamanian authorities made this incredibly important marine area a reserve not only by name but also in practice," said John Paul DeJoria Captain Jessie Treverton. "This area needs to be a zero take zone and properly policed. Sea Shepherd is offering to provide the M/V John Paul Dejoria, resources and crew to assist the rangers in their important work."
Coiba National Park is a UNESCO World Heritage site that comprises of 430,825 acres. It is surrounded by one of the largest coral reef system on the Pacific Coast and is home to numerous species of sharks, whales, sea turtle and rays among numerous others. This makes the area a prized spot for tourists and scuba divers, while also attracting poachers and fishermen.