Saverys Call for Shareholder Meeting to Oust Euronav's Board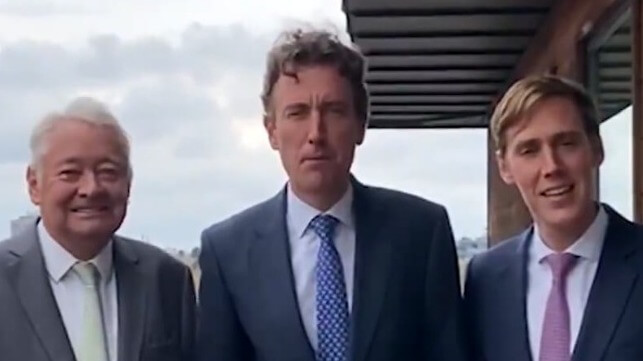 The Saverys family has launched its second attempt to replace the supervisory board of Euronav just a week after they were successful in blocking the merger of Frontline and Euronav. The family, which through Compagnie Maritime Belge is the largest shareholder of Euronav, had said it would explore management and board changes after Frontline decided not to proceed with the stock exchange offer.
CMB had a letter hand-delivered to the board members of Euronav asking the company in accordance with Belgian law to convene a special general meeting of the shareholders. Under the law, any shareholder with 10 percent or more of the stock, the Saverys reported a 25 percent ownership, can demand the extraordinary meeting.
In confirming the receipt of the request for the meeting, the Euronav board said it will now analyze CMB's proposals under applicable laws and regulations and will update investors in due course. Assuming that CMB has met the proper legal requirements, Euronav must proceed with the meeting.
The Saverys' agenda for the meeting seeks to replace all five of the current directors of Euronav, including Grace Reksten Skaugen, the current chairman, as well as Anne-Helene Monsellato, chairman of the audit committee, Steven Smith, Anita Odedra, and Carl Trowell. The latter two's terms were due to end in 2023 while Skaugen, Monsellato, and Smith, who is also head of the remuneration committee, had terms lasting till 2024.
The agenda seeks to elect Marc Saverys and another member of CMB's board, Patrick De Brabandere, to Euronav's board. They are proposing three executives well known to the maritime industry, including two with law degrees, Julie De Nul, Catharina Scheers, and Patrick Molis, to serve as independent directors of Euronav, meaning they have no direct ties to Euronav or CMB.
CMB made a similar attempt to unseat Euronav's recommended directors at the 2022 annual meeting of the company. They failed in the effort in May 2022 to have Ludovic Saverys, Patrick De Brabandere, and Bjarte Boe elected to the Euronav board in place of Skaugen, Monsellato, and Smith.
The family has repeatedly called for a change in strategy for Euronav. In addition to saying they did not believe the merger would create the advantages promoted by Frontline, they have called for Euronav to accelerate its decarbonization and strategic moves for the future.
The board of Euronav must act on the call for the meeting within three weeks. The meeting would be scheduled no sooner than 30 days after the notice of the meeting is adopted.