South Korea Plans to Shore Up Shipbuilders' Banks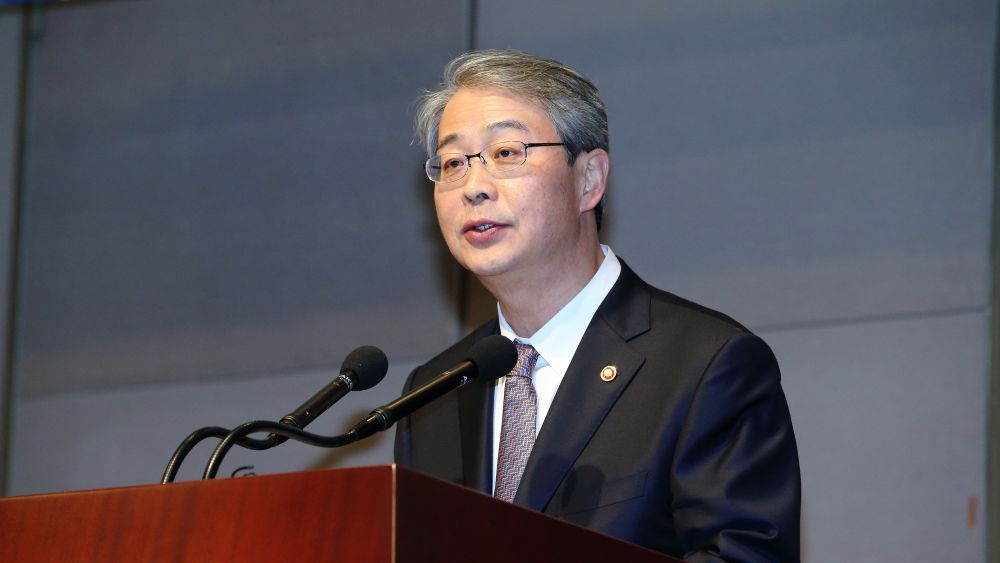 On Tuesday, the South Korean Financial Services Commission published a sweeping three-part restructuring plan for the nation's most troubled industries. The proposal also includes new government funding for Korea Development Bank (KDB) and Korea Eximbank (Exim), which have incurred heavy losses on loans to shipbuilders and shipping firms. Overall, the "big three" shipbuilders, plus Hyundai Merchant Marine and Hanjin Shipping, owe a combined $10 billion to state-owned banks.
"We have asked for support from the Finance Ministry and the Bank of Korea," said FSC chairman Yim Jong-yong, speaking to the Korea Herald. "The need to boost their capital base comes as policy banks must meet basic financial health to preemptively deal with the upcoming restructuring."
South Korean regulators have warned for some time that financial problems in shipbuilding and shipping pose a systemic risk to the South Korean economy. Today's announcement highlighted dwindling capital adequacy ratios at KDB and Exim, down to 14 and 10 percent respectively, approaching the international minimum standard of 8 percent; their falling reserves due to souring loans are in line with regulator's previous warnings.
The funds for recapitalization will likely come from government-issued bonds, the Herald said.
For industry, the first restructuring track focuses on "cyclically-vulnerable sectors," including shipbuilding and shipping. FSC envisions creditor-led restructuring for firms in this category, as already announced for Hyundai Merchant Marine and Hanjin Shipping.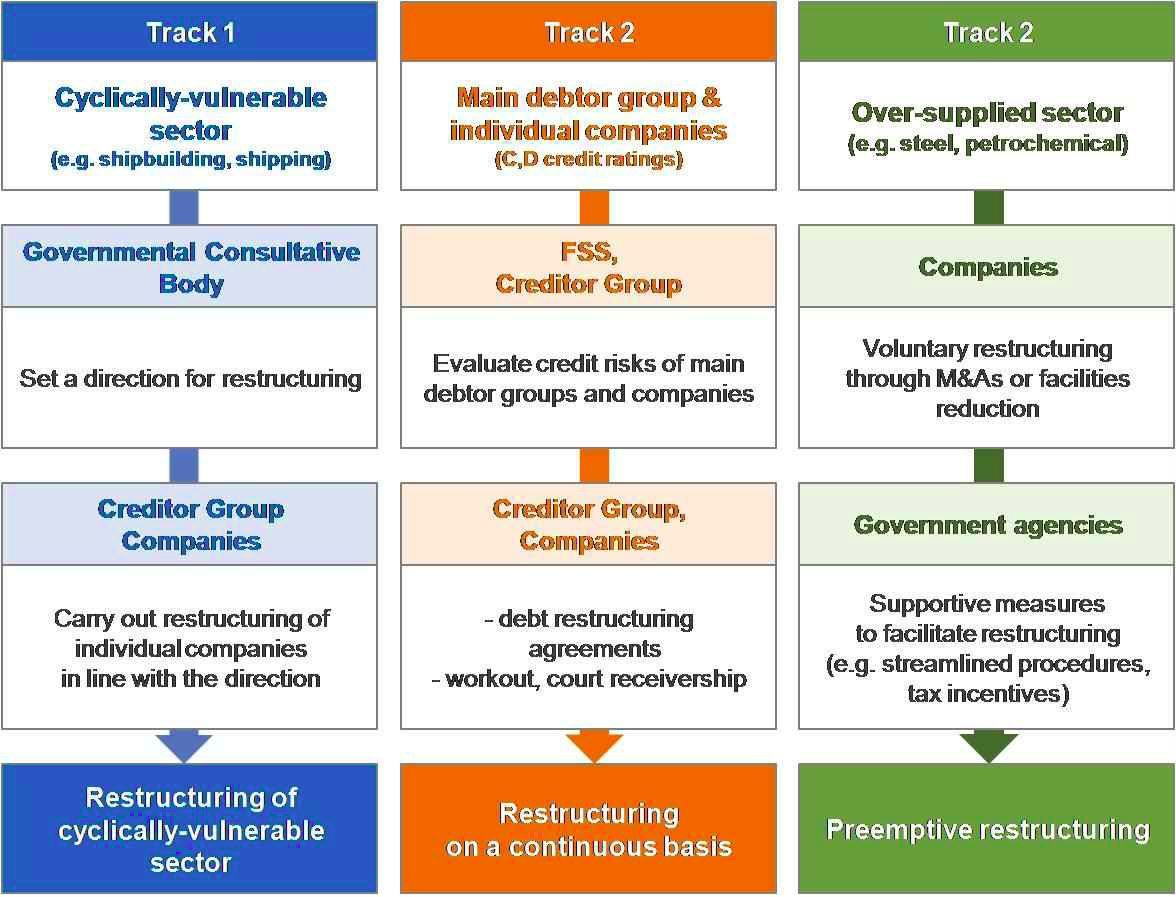 Graph courtesy FSC (Track 3 mislabeled in the original)
FSC said that it wants to see additional layoffs and cost reductions at Daewoo Shipbuilding & Marine Engineering. For Hyundai Heavy, Samsung Heavy, Hyundai Merchant Marine and Hanjin, FSC intends to let creditor banks lead the way in determining stabilization measures – though Yim emphaisized that Hanjin and HMM must reach new rate agreements for chartered-in vessels if they are to survive.
As restructuring is likely to lead to large-scale job losses, FSC intends to work closely with other branches of government to mitigate the impact. Korean media have estimated that shipbuilding subcontractors alone could lay off as many as 20,000 people as orderbooks decline.
Yim told media that he did not envision mergers in shipping or shipbuilding as part of the restructuring efforts – at least, not for now.