Russian Subsea Construction Vessels Draw Scrutiny Off Ireland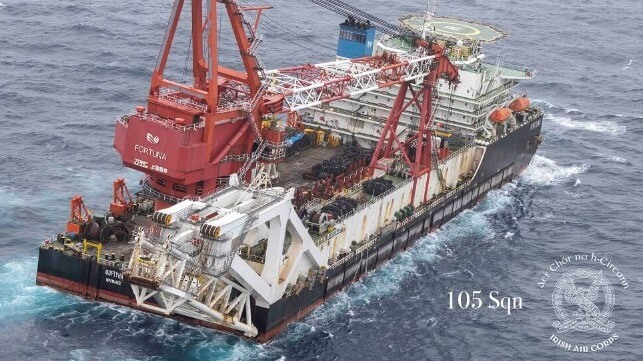 A trio of Russian offshore vessels loitering off Ireland have raised eyebrows in Dublin, especially after reports that the Irish Navy was unable to muster enough crew to dispatch a patrol ship to the scene.
Over the course of the past week, the Russian pipelay barge Fortuna - famous for its role in completing the Nord Stream 2 pipeline - circled off Ireland's west and southwest coast, under tow by the Russian anchor handler Umka. The two vessels were escorted by the salvage and rescue tug Bakhtemir. The reason for their extended presence in the area is unknown, but has attracted considerable speculation.
The three Russian ships did not attempt to hide their movements, broadcasting AIS positions throughout their transit. After departing Murmansk and transiting the Norwegian Sea, Fortuna and her towing escorts arrived off Ireland's Atlantic coast on March 20. There they began a series of long, slow racetrack loops at five knots, staying largely within the western and southwestern reaches of the Irish EEZ.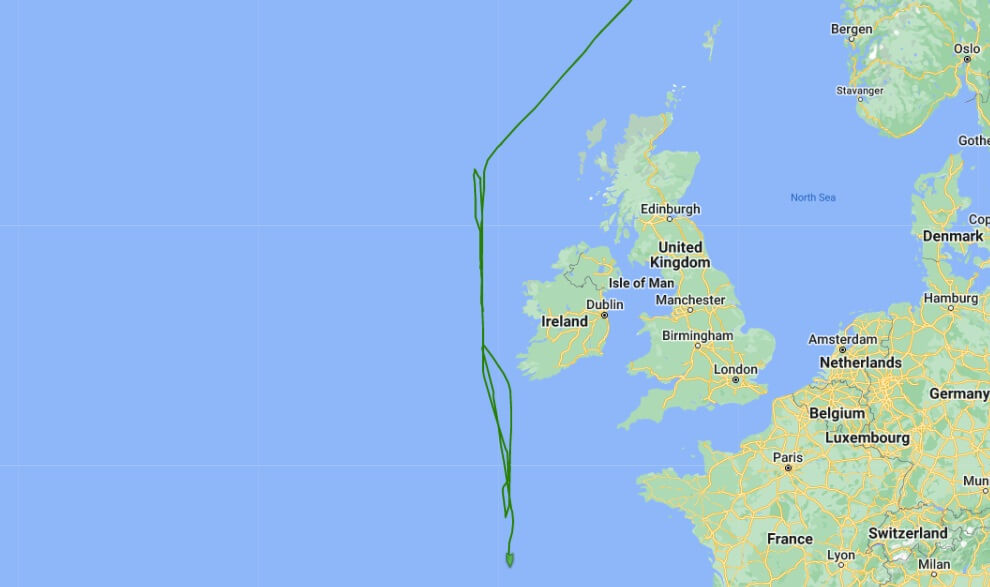 Trackline of Fortuna and her escorts off Ireland (Pole Star)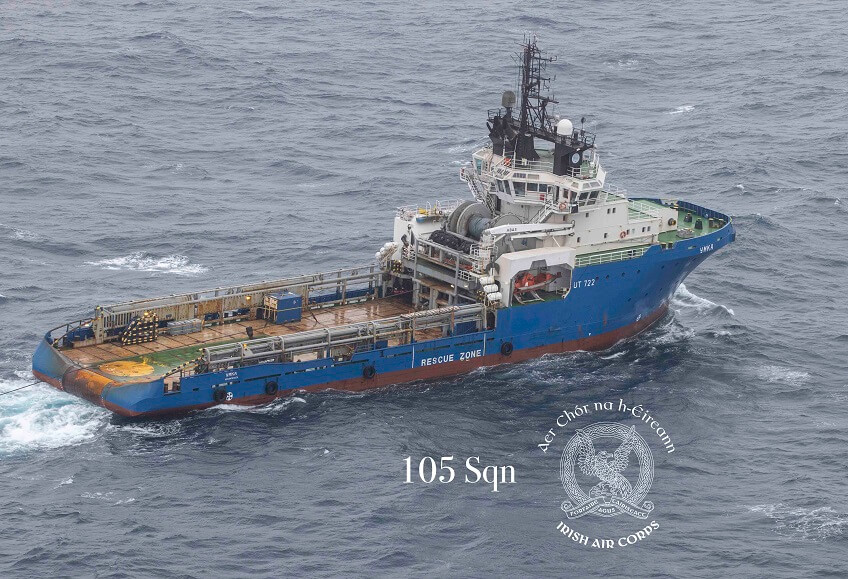 Umka under way, with Fortuna in tow (Irish Air Corps)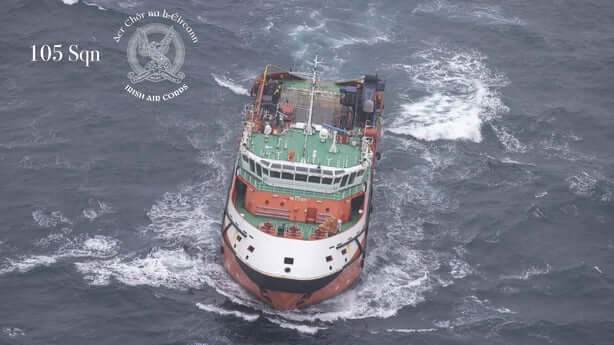 Bahktemir (Irish Air Corps)
This area is home to more than a dozen submarine cables connecting Ireland and England with the rest of the world, including one cable which was recently installed. The presence of Russian subsea construction vessels in the area raised concern in Irish defense circles.
The Irish Air Corps monitored the vessels and captured photos of the Fortuna, Umka and Bakhtemir under way. The Irish Navy was not in a position to contribute, as it did not have enough sailors available to crew up a patrol vessel and get under way - the latest manifestation of its long-running challenges with manning. As of Friday, there were no Irish Navy ships at sea, according to RTE.
"Unfortunately, Ireland had no capability from a crewing shortage point of view to deploy a ship, so we had to rely on the Air Corps. They can put up an aircraft for a number of hours at a time and monitor the situation but there's no substitute for having a naval ship on station," said Independent Teachta Dála (Deputy) Cathal Berry, speaking to Irish Times. "They were no more than 13 nautical miles off the coast of Kerry and that's simply just not good enough for a sovereign state."
As of Monday, the Russian vessels had departed and were headed south towards the Atlantic coast of Portugal, bound for Equatorial Guinea.