Russian Icebreaker Sets Northern Sea Route Record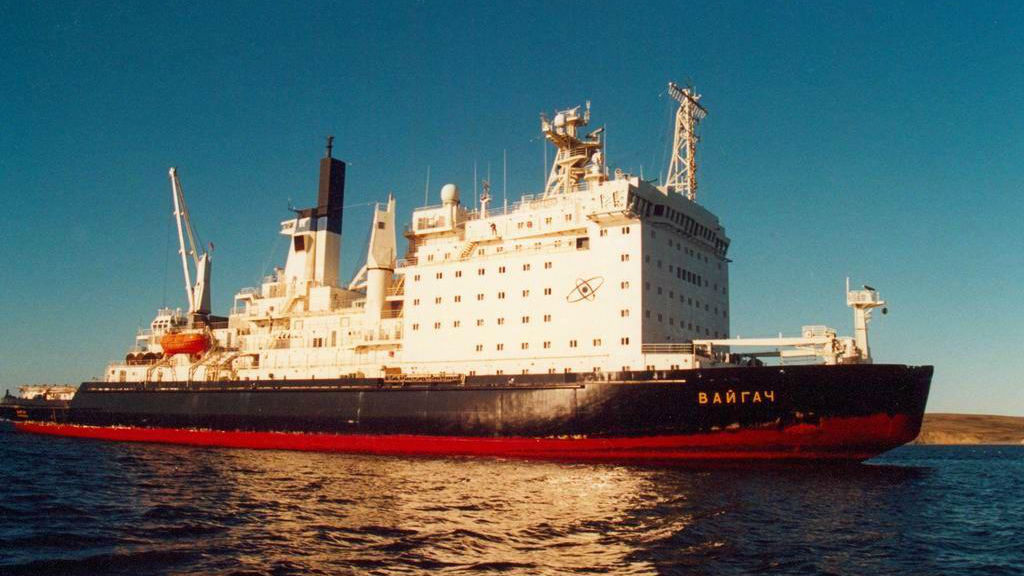 The Russian icebreaker Vaygach has completed a transit of the Northern Sea Route in just seven and a half days – a new record according to local media in Russia. The vessel's average speed during the transition was more than 12 knots, and the trip was made more than a month after the shipping season usually ends in the Arctic.
The Vaygach, a nuclear-powered icebreaker, left from the Siberian side of the Bering Strait (Cape Dezhnevon) December 17, covering more than 2,200 nautical miles before reaching the White Sea (White Island) on December 25.
Other transits have taken around eight days, but the timing of the trip is seen as an indication of changing ice conditions in the Arctic.
Russia's deputy Prime Minister Dmitry Rogozin said the Northern Sea Route could soon be operational year-round at a recent conference in St. Petersburg.
Russia has the largest fleet of icebreakers in the world, more than Norway, Canada, Denmark and the U.S. combined.
Vaygach is a shallow-draught nuclear-powered icebreaker built in 1989 for the Soviet Union by Wärtsilä Helsinki New Shipyard for Murmansk Shipping Company. With an overall length of nearly 150 meters (490ft) and beam of 28 meters (92ft), it is amongst the largest polar icebreakers ever built.