Russian Warships Depart Tartus Ahead of Strikes on Syria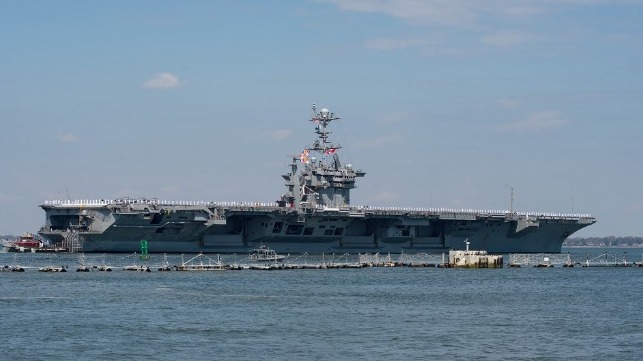 Newly released satellite imagery appears shows that almost all warships at the Russian naval base in Tartus, Syria have put to sea in advance of a preannounced U.S. strike on Syrian positions. Russia holds a 74-year lease on the base under a defense agreement with the Syrian government.
Photos and analysis provided by satellite imaging and intelligence firm ISI showed that on Wednesday, most of the Russian vessels ordinarily present at Tartus were gone, with just one Kilo-class submarine left at the pier. On an ordinary day, ISI said, about one dozen Russian naval and merchant vessels could be found at the base.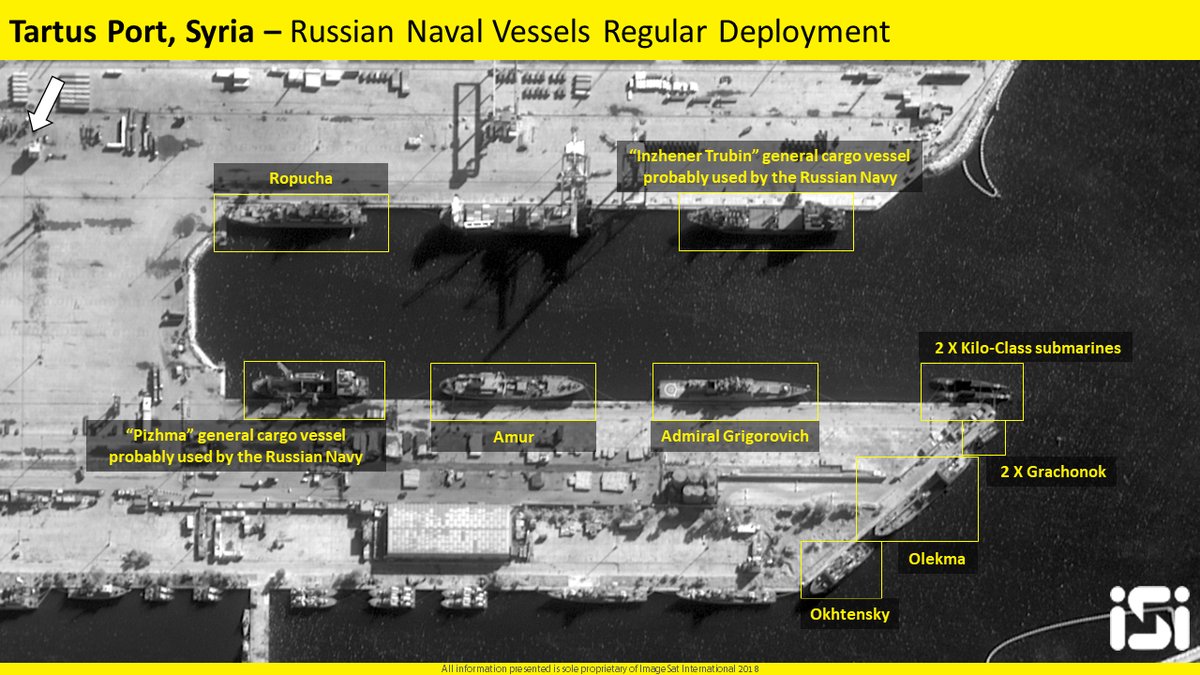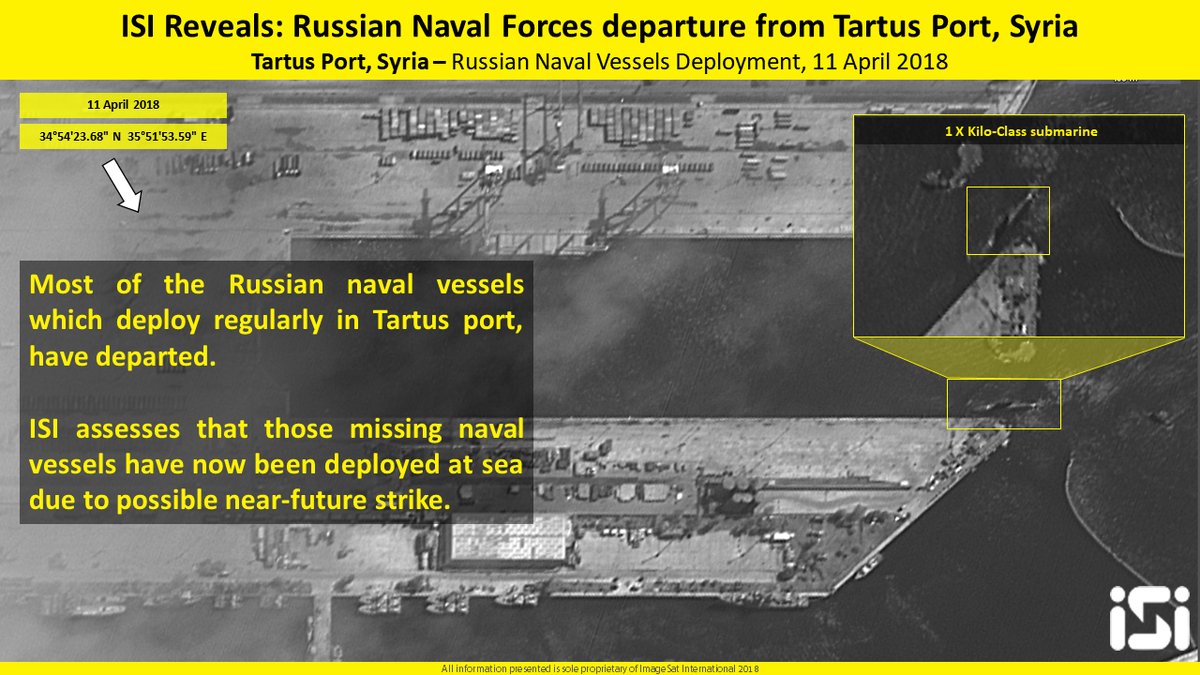 On Wednesday morning, U.S. President Donald Trump warned Russian forces to prepare for missile strikes in Syria. The strikes are intended as a form of retaliation for an alleged chemical weapons attack by Syrian government forces in the Damascus suburb of Douma, Eastern Ghouta. "Russia vows to shoot down any and all missiles fired at Syria. Get ready Russia, because they will be coming, nice and new and 'smart!'" Trump wrote in a social media post. "You shouldn't be partners with [Syrian President Bashar al-Assad]!"
Separately, the U.S. Navy announced Wednesday that the Harry S. Truman Carrier Strike Group has departed Naval Station Norfolk for a regularly scheduled deployment to the 5th and 6th Fleet areas of responsibility. Truman will be accompanied by the guided-missile cruiser USS Normandy and the guided-missile destroyers USS Arleigh Burke, USS Bulkeley, USS Forrest Sherman, USS Farragut, USS Jason Dunham and USS The Sullivans. While the Navy did not disclose a specific destination for the Truman, the Eastern Mediterranean is within the 6th Fleet AOR and Syria's territory falls within the 5th Fleet AOR.
The Arleighe Burke-class guided missile destroyer USS Donald Cook is already in position off Syria.
Russia's defense ministry said that it was monitoring developments in the Eastern Mediterranean. "We are attentively tracking the situation unfolding around Syria and in the whole region," the ministry said in a statement.
Russia's General Staff alleged Wednesday that civilian "White Helmets" aid groups had faked photo and video evidence of a chemical weapons attack in Douma. Russia backs the Syrian government side in the nation's six-year civil war, and it is the guarantor of a program to eliminate the Syrian chemical weapons stockpile.