Russia Shuts Down Ukrainian Grain Shipments With Bureaucratic Delay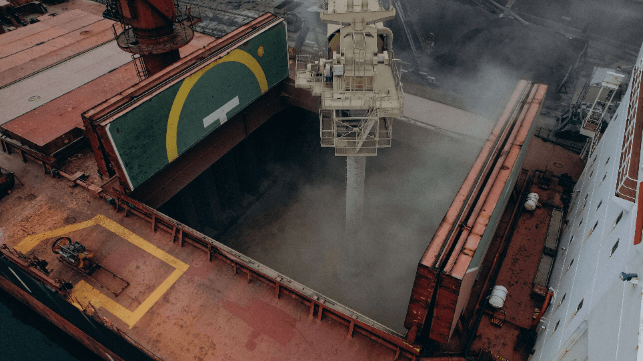 Russia has interrupted the flow of Ukrainian grain shipments through the Bosporus, just as Ukraine's neighbors have begun to clamp down on land exports of the war-ravaged nation's low-priced ag commodities.
Russia attacked multiple foreign merchant ships in the early weeks of its invasion of Ukraine; in August, following heavy pressure from the international community, Russia agreed to lift its naval blockade, but only for Ukrainian agricultural commerce. Though it still blocks boxships and ro/ros, it has refrained from striking approved bulkers on voyages to three designated Ukrainian grain ports. The arrangement was brokered through the UN and the government of Turkey, and it requires inspections of participating vessels, satisfying Moscow's desire to prevent covert transport of weapons into Ukraine.
For the second time in a week, the Russian inspectors who participate in the monitoring teams in Istanbul have stopped registering outbound vessels for required inspection plans, according to Kyiv. Without inspection plans, there are no inspections, bringing the transits to a halt.
It is the latest iteration of a long-running pattern of slowdowns driven by the Russian inspection team. Russia has restricted the number of joint search parties assigned to the task of entry and exit inspections in Istanbul, sometimes leading to a backlog for inbound and outbound vessels. With Russia's participation, the program has often cleared just a single outbound ship each day. Without Russian participation, for a brief period in October, the UN, Turkey and Ukraine worked together to inspect and clear about 40 ships per day.
Moscow frequently complains that it is not seeing the benefits it expected to get for its own exports when it signed on to the grain agreement. Due to reputational risk and the difficulty of transactions with sanctioned Russian banks, sales of Russian fertilizer have fallen off, creating shortages on the international market and sending prices soaring.
Russia had hoped that the Black Sea Grain Initiative would restore its exports of fertilizer and wheat; since this has not occurred, it has threatened to pull out of the deal altogether. At the last renewal of the agreement, Russian negotiators refused to promise participation beyond May 2023.
The Ukrainian agricultural sector is currently between harvests, and the pressure is off for now, exporters told Bloomberg on Monday. However, if Russia scuttles the grain deal and shuts down Ukraine's ports once again, Ukrainian farmers may have more difficulty accessing markets than ever before. Kyiv's closest ally, Poland, announced Saturday that it will ban imports and transit shipments of low-cost Ukrainian commodities, citing a desire to protect Polish farmers. Since the beginning of the invasion, Poland has provided a lifeline for Ukrainian exports, thanks to road and rail connections to Poland's Baltic ports; the suspension calls this route's future into question.