Royal Caribbean Caters to Asian Cruise Boom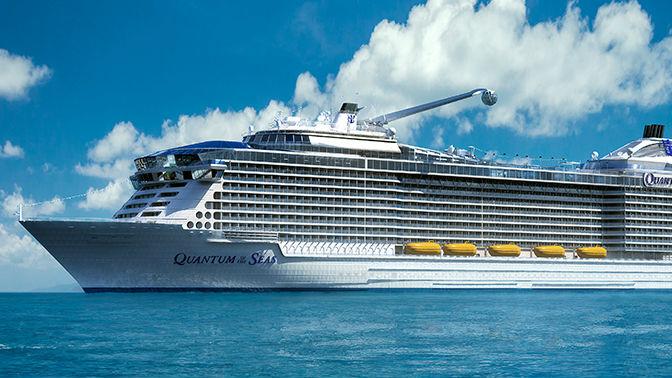 Following Cruise Line International Association's (CLIA) release of findings showing that the Asian cruise industry is experiencing robust double-digit growth of cruise ships, Royal Caribbean Cruises has announced that it will be adding another cruise ship to its Chinese fleet. The Ovation of the Seas, a 4,180-passenger vessel that will be released in April 2016, will be a sister to the recently debuted Quantum of the Seas. The two ships will join three other China-based Royal Caribbean vessels, the Mariner of the Seas, Voyager of the Seas and Legend of the Seas, which will deploy from China for a duration of the year.
After the U.S. and Europe, China is now Royal Caribbean's third-largest market. The Miami-based company believes that growth in the Asian cruise industry currently has more potential than the U.S. market and has even begun building dry docks and port infrastructure in China to support future cruises.
China has recently taken the position as the world's largest travel market, with an estimated 109-million Chinese traveling abroad in 2014. There were 697,000 Chinese cruisers, a 79-percent growth from the previous year, and nearly 1.4-million Asians in total taking cruises in 2014.
Other cruise lines such as Carnival Corp and regional cruise companies are also taking advantage of the Asian cruise industry boom. Carnival Corp has recently stated it was planning joint ventures with China Merchant Groups to build cruise ships and ports in the country, and Genting Hong Kong plans to expand its regional fleet via the acquisition of Crystal Cruises.
The Ovation of the Seas will sail out of a port in Tianjin, China and will visit locations such as Japan and South Korea. Tianjin will be the fourth port in China that Royal Caribbean operates from, alongside ports in Shanghai, Hong Kong and Xiamen. The cruises will be catered to a mostly Chinese market.
The Ovation will be the third Quantum class ship in Royal Caribbean's fleet. All Quantum class vessels feature 16 decks, 2,090 staterooms and boast 167,800 gross tons.
Photo courtesy of Royal Caribbean Cruises