Report: Internet Access is Key for Seafarer Happiness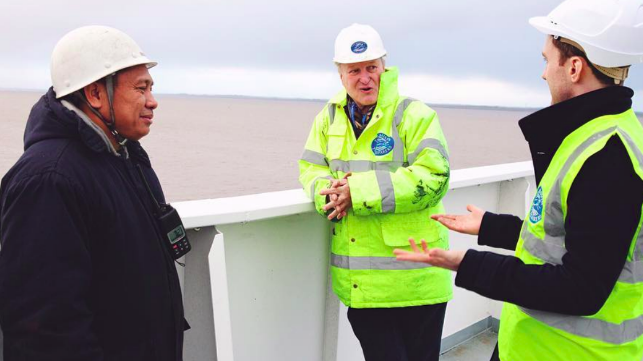 In its latest Seafarer Happiness Index survey, Mission to Seafarers found that internet connectivity is the single most important reported factor in satisfaction with life on board.
Contact with family has always been important to mariners, and while the methods have changed significantly since the age of sail, it remains a defining element of working at sea (and the decision whether to work at sea). According to Mission to Seafarers, that connection is more vital than ever to mariner happiness: their latest survey found a "stark divide" between seafarers working on ships where internet access was available and those working on ships with little or no access.
"Although overall we still see that the industry is still struggling with seafarer happiness, these findings represent a very real opportunity for shipping companies to achieve a 'quick win' for welfare," said Steven Jones, the founder of the Seafarers Happiness Index. "Increased access to Wi-Fi onboard can make an instant and measurable difference to seafarer happiness, and happier employees means fewer sick-days, fewer accidents, better employee retention and a positive reputation for the employer."
He noted that the positive benefits of improved connectivity have a negative reverse side. Lack of communication with loved ones can exacerbate loneliness and depression, with consequences for seafarers' emotional well-being. As one happiness survey respondent put it, "whether I hear good or bad news, talking with my family can release the bad emotions at sea." For female crew, the survey found, an internet connection can also help to deal with the pressure of being the only woman on board.
The importance of connectivity has spread up the ranks, too, the survey found. Whereas once it may have been isolated to younger unlicensed crew and junion officers, millennials are ascending to higher posts, and the demand for internet access now comes from senior officers as well.
Changing connectivity tools
Voice and video calls are still a common way to make contact with loved ones, but crewmembers are increasingly turning to the popular encrypted messaging tool WhatsApp, according to Mission to Seafarers. WhatsApp is now owned by Facebook, and it is the most popular instant messaging application in the world, with about 500 million users. Since so many friends and family are already on the platform, WhatsApp allows seafarers to reach out to a larger part of their social circle.