Regional Australia Ready to Captivate Cruise Visitors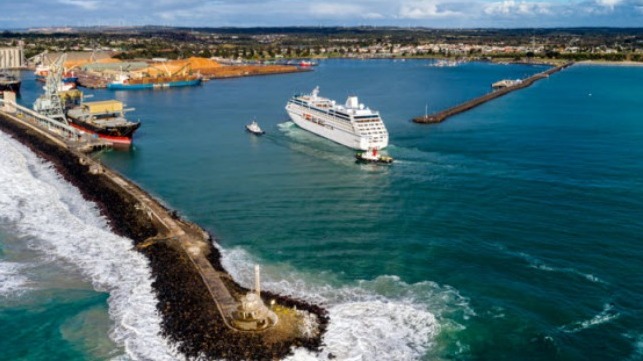 Recognizing the importance of cruising to the Australian market, a record 16 members from the Australian Cruise Association (ACA) are attending Seatrade Cruise Global this week in Fort Lauderdale, Florida. Members have come from as far afield as Cairns, Eden, Broome and Port Arthur, illustrating the economic value being driven into Australia's regional areas by cruise line visits, said Jill Abel, CEO of ACA.
Broome - the Pearl of the North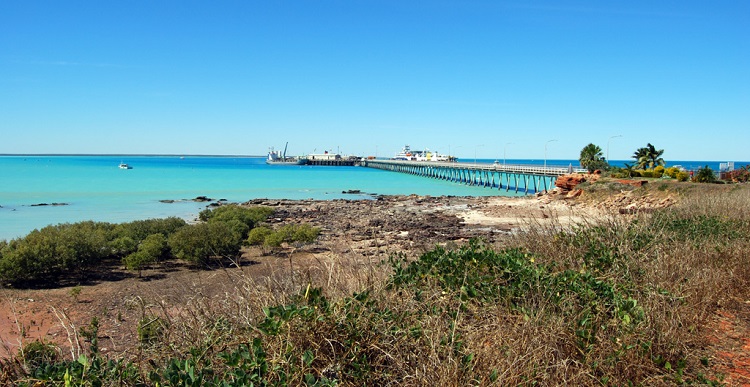 This will be the first time Cruise Broome will attend the event, after being formed in 2016 by the Broome Chamber of Commerce and Industry as a committee of local business representatives with the Kimberley Ports Authority focused on the future development of Broome, Western Australia, as a destination for cruise ships.
In 2016/17, Broome welcomed 18 cruise ships carrying more than 20,000 guests and 10,000 crew, and there are currently 15 scheduled visits for 2017/18, including a recent maiden call by Crystal Symphony in February.
Affectionately known as the "Pearl of the North", Broome is the home of South Sea pearls. Their discovery in the 1800s fueled a mass migration almost as epic as the gold rush, creating a melting pot of cultures that makes Broome the multicultural town it is today. Broome is also rich in Aboriginal history and famous for its unique heritage, pristine beaches and its many pearl showrooms and galleries to be found in the Chinatown precinct. Broome is also the gateway to the magnificent Kimberley region of Western Australia, renowned as one of Australia's last frontier wilderness areas.
Peter Taylor, President of Broome Chamber of Commerce and Industry (BCCI), said federal government funding has been secured to purchase an all-tide gangway system for the port that will enable more efficient passenger disembarkation. In addition, the Western Australian state government is currently working toward solutions that will improve access to the ports of both Broome and Exmouth.
With multiple airlines servicing the region, Broome can be accessed by several Australian capital cities; during the peak season (April-October) direct flights are available from Melbourne, Sydney and Brisbane as well as from Perth all year round.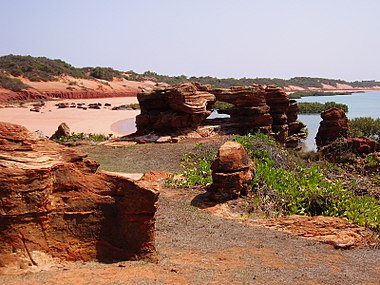 Kimberley Coast Pilots
West Coast Pilots and Captain Craig Brent-White have launched Kimberley Coastal Pilots to provide much needed coastal pilotage and marine advice to cruise vessels visiting the Kimberley coast in Western Australia. The Kimberley is a unique global tourist destination. Its remarkable natural and cultural beauty provides a point of difference experience unmatched anywhere in the world. Over the last decade, an increasing number of cruise vessels have visited the Kimberley to experience its remote and spectacular sights.
The areas unique geography however, creates navigational challenges for ships and other vessels transiting these waters. King tides in excess of 10 meters, some of the largest in the world, results in strong currents and eddies in its waterways. These are particularly evident when navigating close to the myriad of spectacular islands, reefs and shoals in the area, many of which are uncharted. The Australian Hydrographic Office strongly recommends local knowledge be utilised for all vessels transiting these areas.
Townsville Loves Tourists
Townsville loves cruise passengers, and cruise passengers are loving Townsville, says the ACA. 19 cruise ships will visit Townsville, Queensland, in 2018, and live music and entertainment, free tropical fruit tastings, market stalls, free city-loop shuttle buses and free wi-fi are permanent fixtures for cruise welcomes.
Townsville is one of the fastest growing cruise destinations in Australia, and the recently-approved Townsville Port Expansion Project will involve the creation of six additional berths and the dredging of 11.48 million cubic meters of sediment to widen and deepen the Sea and Platypus Channels and an expanded harbor basin.
Portland set to Berth Larger Cruise Ships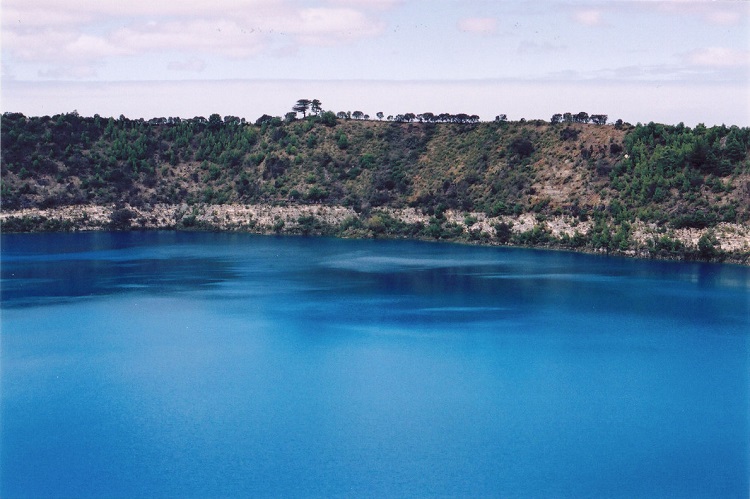 The Port of Portland on Victoria's southwest coast has announced it will target the newer class of 295-meter cruise ships, boosting international tourism and economic benefits to the historic and picturesque town of Portland. As the gateway to some of Australia's best attractions including the Coonawarra Wine Region, the Grampians National Park and World Heritage-nominated Budj Bim indigenous cultural site, the Port of Portland has been expanding its cruise liner offering since 2014.
The Port of Portland's Business Development Manager Kara King says the port is focused on becoming the regional port of choice for the cruise industry, complementing its commercial trade which includes sustainable woodchip, livestock and grain exports from the region. "Previously we were able to target standard cruise liners at 245-250 meters, but we know the demand is for larger vessels. Our pilots have recently conducted simulator work in Tasmania, successfully berthing 295-meter vessels in simulated Port of Portland conditions, demonstrating that we have the technical and infrastructure capacity to cater for this market," she said.
Cruise Liners are berthed at the SL Patterson Berth which is outside the commercial port precinct, with easy and safe access to the foreshore and town for disembarking passengers. Six cruise ships were berthed in the 2016-17 season, with capacity for greater numbers in future.
"The community love the arrival of the cruise ships and we have extraordinary volunteers who guide our visitors to their buses and into town, whilst an army of market stall holders set up on the foreshore selling stunning local produce, craft and artworks," King said. "We must continue to work hard to communicate the advantages of berthing at the Port of Portland to the cruise industry. We know that international awareness of Portland and the region as a tourist destination isn't high, so the opportunity is just enormous," she said.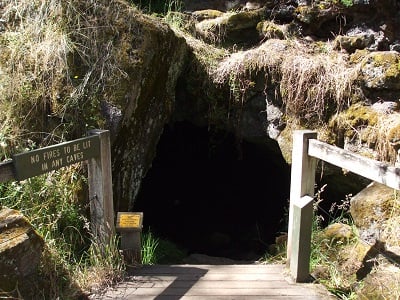 Glenelg Shire Marketing Manager Liz McKinnon said the opening of the $8 million Budj Bim site over the next two years will be a game changer for the region and Australian tourism as a whole. Budj Bim or Mount Eccles is an extinct volcano. The roughly conical shaped peak rises 178 meters (584 feet). From some thousands of years before European occupation, the Gunditjmara people developed a system of aquaculture which channeled the water of the Darlot Creek into adjacent low-lying areas trapping eels and fish in a series of weirs. This provided a year-round supply of eels which were harvested with woven traps and a forager society to develop into a settled society, constructing permanent stone dwellings.
"Budj Bim is more than 1,500 years older than Stonehenge and the Pyramids. It's truly astonishing, and the fact it's relatively recently discovered and nominated for UNESCO World Heritage Listing, we know that people from around the world will be interested in visiting." Other key attractions include the crescent-shaped Cape Bridgewater with some of Victoria's highest coastal cliffs on the rim of an ancient volcano and the magnificent cobalt-blue waters of Mt Gambier's Blue Lake. Opportunities for the winter months include whale watching when the Southern Right Whales enter Portland Bay and charter fishing for 100 kilogram Southern Bluefin Tuna.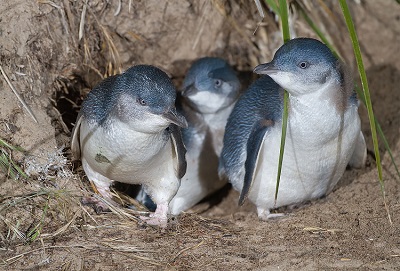 Phillip Island: Home to Little Penguins
Located only 90 minutes drive from Melbourne in Victoria or six hours or 83 nautical miles from Melbourne, Phillip Island is an important anchorage for cruise ships.
Phillip Island is home to the Little Penguins. The Phillip Island Nature Park manages five major attractions: the Penguin Parade; the Koala Conservation Centre; Churchill Island Heritage Farm; Wild Oceans EcoBoat Tours; and the Antarctic Journey at the Nobbies Centre as well as other recreational areas, including beaches, wetlands and woodlands.
From November 2019 a new $50 million Phillip Island Nature Park Visitors Centre, along with immersive experiences will open as part of the Nature Park's redevelopment. The Nature Park plays a significant role in conservation of the Little Penguins and the new visitors center will bring this to life with new digital displays and interpretive experiences. The Nature Park is also introducing small group ranger led experiences to enable visitors to learn about the work of the conservation team protecting the 1,400 breeding pairs of Little Penguins.
This new experience is expected to lead to more cruise ships visiting Phillip Island.