Record Dive Leaves Men with Neurological Problems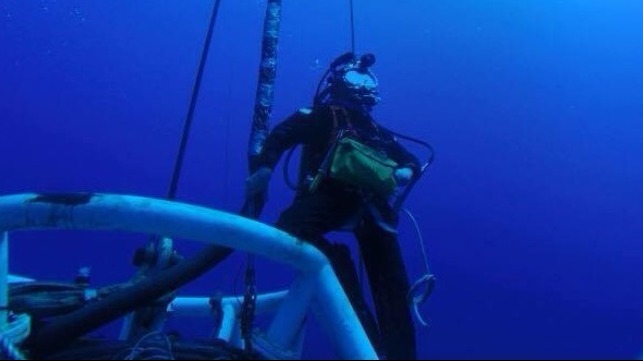 Several divers have reported suffering symptoms potentially indicative of brain damage after undertaking Australia's deepest commercial dive off Western Australia.
On board the Skandi Singapore, the men dived to depths of 273 meters (896 feet) in June and July whilst working on the Inpex-operated Ichthys LNG project. During the dive program, they lived in saturation chambers that were pressurized to match the conditions they would experience on the ocean floor. Once under pressure, the divers suffered hallucinations, nausea, tremors and cognitive impairment as they worked on a pipeline on the sea floor, and some have reported that symptoms have continued since then.
The symptoms are believed to be the result of high-pressure neurological syndrome which can occur if divers are "blown down" to these pressures too quickly.

The first three diving teams, comprising nine men, were allegedly "blown down" to the required pressure in eight hours, while the fourth and fifth teams were allegedly "blown down" in five hours and 20 minutes.
The diving contractor involved, DOF Subsea, said "the diving operations were conducted in accordance with our NOPSEMA-accepted Diving Operations Manual and recognized industry standards." These are believed to have been based on standard U.S. Navy tables. However, a spokesman for the Maritime Union of Australia says that blowdown schedules that would be used elsewhere in world would have called for blow down to take from 17 to 26 hours.
According to media agency Perth Now, other diving experts agree, but one expert says: "The U.S. Navy has an emergency blowdown table that is only supposed to be used in event of a submarine rescue or recovery of a nuclear warhead."
DOF Subsea has issued a statement saying it is aware of two divers with potentially prolonged high-pressure neurological syndrome effects. "DOF Subsea continues to engage with the team of globally recognized experts and has offered further specialist medical support to all the divers involved in the original dive campaign. People's health and safety, and the welfare of their families, is our priority. The company has launched a full investigation and is fully engaged with the relevant authorities."