Raye Montague, Naval Engineering Pioneer, Passes at 83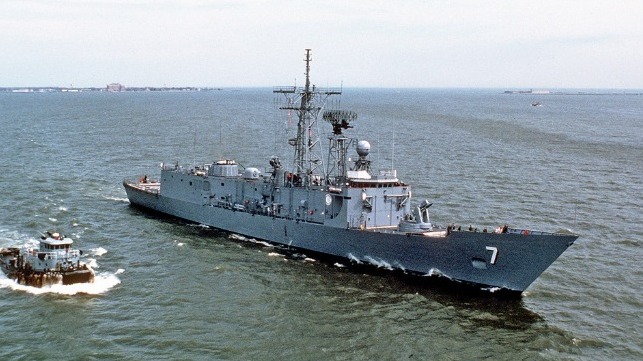 Raye Jean Montague, the developer of the U.S. Navy's first computer generated draft for a warship design, passed away October 10 of congestive heart failure. She was 83 years old.
Montague was born in Arkansas in 1935, when overt discrimination was still legal and ubiquitous. She attended segregated schools in Little Rock and graduated in 1952, 12 years before the Civil Rights Act. Montague wanted to attend the University of Arkansas' engineering program, but in that era the school did not take applications from African-American women. She was accepted to the Arkansas Agricultural, Mechanical & Normal College, where she graduated in 1956 with a degree in business.
After graduation, Montague still wanted to become an engineer. She moved to Washington and took a job as a computer operator at what is now the Navy's top-end research center, NSWC Carderock. She took night classes on computer programming, acquired the skills she needed to advance, and won a position as a programmer with the Naval Ship Engineering Center.
In the early 1970s, Montague's boss asked her to come up with a computer-generated set of ship specifications for a frigate, something that the Navy had never achieved before. She modified an existing computer program to carry it out in just 18 hours. Her draft evolved into the Oliver Hazard Perry-class frigate, one of the Navy's longest-serving (and hardest-to-sink) platforms: 71 hulls were built in the U.S. and abroad, and about two dozen remain active in partner nations' navies today.
Montague went on to serve as program director for the Naval Sea Systems Command (NAVSEA)'s Integrated Design, Manufacturing, and Maintenance Program; division head for the Computer-Aided Design and Computer-Aided Manufacturing (CAD/CAM) Program; and deputy program manager of the Navy's Information Systems Improvement Program. Along the way, she contributed to the Navy's work on the USS Dwight D. Eisenhower, the Tarawa-class amphibs and the Seawolf-class nuclear submarine.
Being an African-American woman in a high-ranking post was not easy, and new colleagues sometimes assumed that Montague was there to bring the coffee, not to lead the project. "She had to keep proving herself over and over, that she was able to do the job," said Trenita Russell, a former colleague, speaking to Good Morning America. "But she took that with a smile too, and she was able to rise above those types of things."