Qatar Gets New Ferry Service to Oman, Easing Embargo's Effects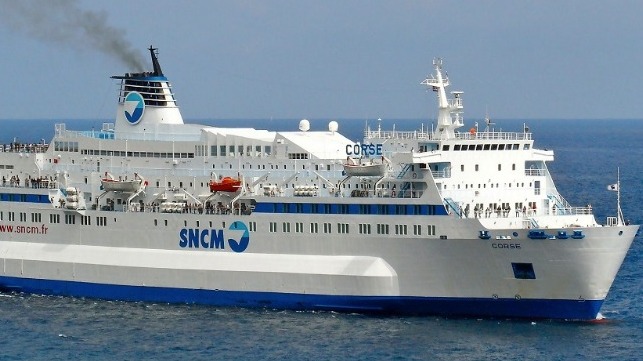 Iranian operator Karaneh Line is launching a new ferry service to help Qatari citizens travel with their cars to nearby Oman and Kuwait, without driving through Saudi territory. Since Saudi Arabia imposed an embargo on Qatar in 2017, overland travel to and from the Qatari peninsula has been restricted. The operator believes the ferry will be the first service of its kind for Qatar.
The service's first ro/pax, the 1983-built Grand Ferry, is set to begin operations soon, according to spokesman Faisal Mohamed al-Sulaiti. "The aim is to bring passengers, who often have limitations on other forms of transportation, to Kuwait and Oman . . . with their own cars," al-Sulaiti told the Gulf Times. "They can disembark and they can drive around." The ferry will also be able to carry cargo to add to its revenues, and al-Sulaiti hopes to add service to Iran once the initial route is established.
The newly refurbished vessel can carry up to 700 cars, and she has about 270 passenger rooms for overnight voyages. In addition, she has a small cinema, a play room for children, pool tables, a medical clinic and a range of dining facilities. The run from Qatar to Oman will take about one full day of transit time.
The Grand Ferry (ex name Corse) served the now-defunct operator SNCM from 1983 until 2014, when she was laid up. SNCM went bankrupt in 2016 and Corse was sold to a new owner. She was towed to a shipyard in Chalkis for a refit in May, and she recently arrived in Doha.
Grand Ferry will be managed by a Greek firm on behalf of Iranian ferry company Karaneh Line, and photos in local media show that she bears Karaneh's blue and white livery. She is Karaneh's second new ropax in two years, in addition to the 1982-built Stena Line vessel Trelleborg (since renamed the Sunny). According to their Equasis records, the Grand Ferry and Sunny are flagged and operated by separate firms that share the same address in Piraeus.
Karaneh Line denies that it is an Iranian firm, though its contracted ship manager reports that it is, and its home page is written in Persian. Instead, Karaneh claims that it is a worldwide operator based in the Marshall Islands. The U.S. Treasury warns that Iranian business entities have been reported to channel transactions through firms in third countries to evade sanctions.
Under the current Iran sanctions regime, the U.S. Treasury may impose penalties on U.S. and non-U.S. entities for entering into business arrangements with Iranian firms in the port, maritime and energy sectors, among many other segments of the Iranian economy. Potential consequences include loss of access to American markets and the U.S. financial system.