Putin Voices Support for LNG as Fuel in Arctic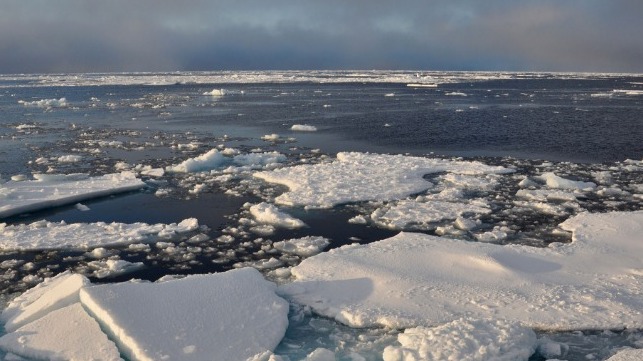 Russian President Vladimir Putin has spoken out in support of a proposal by Finnish President Sauli Niinistö to use LNG as bunker fuel in the Arctic.
"Perhaps, prohibiting black carbon, soot would be first and easiest step," Finland's President said, noting a transition to LNG as marine fuel instead of heavy fuel oil (HFO), reports PortNews. "Mr. President [Sauli Niinistö] has just said about the need to switch to more environmentally friendly fuels in the Arctic, and this is absolutely the right offer," Putin is quoted as saying.
The Clean Arctic Alliance has welcomed the news. Speaking on the Alliance's behalf, Alexey Knizhnikov of WWF Russia said that "the risks of using heavy fuel oil in the Arctic are too high, and we welcome President Putin and President Niinisto's vision and leadership in seeking to move to cleaner fuels for Arctic shipping. We should now expect that the Russian Federation's position on the HFO issue will be adjusted in line with President Putin's statement, and we hope to see these change in place at the IMO's MEPC73 meeting this October in London."
The Alliance says the use and carriage as fuel of HFO by ships in the Arctic poses two threats: that of spills and through the emission of black carbon. HFO is a greater source of pollutants such as sulfur oxides and particulate matter, including black carbon, than alternative fuels such as distillate fuel and LNG. When emitted and deposited on Arctic snow or ice, the climate warming effect of black carbon is believed to be up to five times more than when emitted at the tropics.
In April 2018, IMO's Marine Environment Protection Committee (MEPC72) agreed to move forward on consideration of a ban on heavy fuel oil in the Arctic. The meeting directed a sub-committee (PPR6), which will meet in early 2019, to develop a ban on heavy fuel oil use and carriage for use by ships in the Arctic, "on the basis of an assessment of the impacts" and "on an appropriate timescale."
Last week, the Alliance challenged Canadian shipping company Fednav in response to news that Australian mining company Ironbark Zinc will charter the world's largest icebreaking bulk carrier, the Nunavik - operated by Fednav - for its zinc mining operations in northern Greenland. Clean Arctic Alliance Lead Advisor Sian Prior said: "The Clean Arctic Alliance challenges Fednav and its customers, like Ironbark Zinc, to commit to never using the world's dirtiest fuel - heavy fuel oil - to power ships like the Nunavik when they sail in Arctic waters.
"With this week's news that the Arctic's strongest sea ice has broken up twice this year, for the first time on record, using heavy fuel oil to power shipping in the Arctic not only increases the risk of oil spills, but also generates emissions of black carbon, which exacerbate the melting of both sea and glacier ice in the Arctic region. Fednav - and its customers, like Ironbark Zinc could lead a vanguard of companies shipping goods that move towards clean and renewable forms of propulsion for shipping worldwide."