Ports Struggling With Ever-Larger Container Ships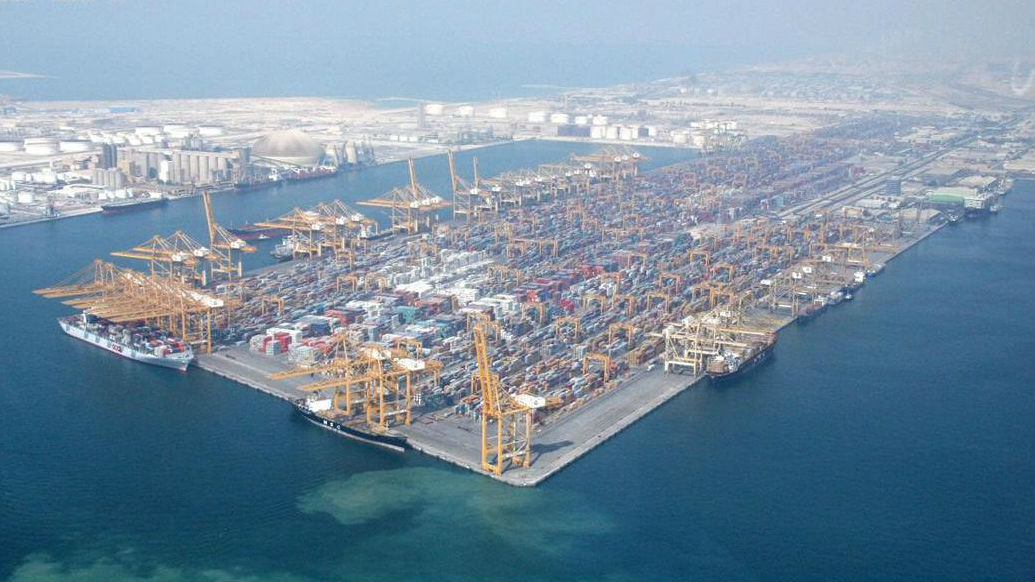 In 2014, berth productivity on mega-container ships slipped on a global basis, underscoring the continuing challenges that ports, terminals and container lines are facing in combating congestion and delays at major seaports around the world, according to data from IHS Inc.
The number of total containers loaded, off-loaded and re-stowed per hour on mega-container ships of 13,000 TEUs and greater dipped to 116 in 2014 from 118 in 2012 and 2013, according to JOC Port Productivity data. The lack of improvement in berth productivity means ships are staying in port longer, forcing other vessels to wait at anchor, creating delays in the transfer of containers between feeder and line-haul ships, and forcing carriers to speed up and burn more fuel to maintain schedules.
Growing port congestion that results in part from lack of improvement in berth productivity has been called a "new form of trade barrier," by Moffatt & Nichol macroeconomist Walter Kemmsies.
The issue of lengthy port stay times on the largest container ships is becoming a growing concern for container lines seeking to cut costs and operate efficiently, and for exporters experiencing chronic delays in their supply chains. As Maersk Line CEO Soren Skou told the JOC's TPM Conference in March, "Every time I meet with a port operator I stress productivity to get the bigger ships in and out — we have not seen any increase in berth productivity over the last six or seven years, and with productivity at current levels, sooner or later we are going to run out of space."
The JOC Port Productivity project involves the collection of detailed berth productivity data from the world's largest container lines. Regional and global rankings of ports and terminals in terms of berth moves per hour are developed from this data, highlighting the facilities that are achieving the highest berth productivity performance and are thus most effective in turning ships around quickly.
JOC analysis of the data reveals that ports in Asia and the Middle East continue to achieve the highest productivity. Globally, the United Arab Emirates' port of Jebel Ali moved into the number one ranking, with 131 container moves per hour in 2014, up from 119 in 2013.
China's ports of Tianjin and Qingdao held their number two and three positions, with 127 and 126 average moves per hour, respectively. Among terminals, APM Terminals Yokohama and Tianjin Port Pacific International Container Terminal held their positions as numbers one and two while China's Qingdao Qianwan Container Terminal moved up to number three, averaging 136 containers moved per ship, per hour. Other rankings generated out of the data include berth moves per hour during the actual time of crane operations, the highest productivity for a single vessel call, and the largest single ship call by total number of moves.
The main measurement of productivity as defined in the JOC data is the average of the gross moves per hour for each call recorded in 2014. The data is compiled from global container move counts provided by shipping lines. Rankings, analysis and more information on the Port Productivity database methodology can be found on http://www.joc.com/special-topics/port-productivity. A Top 10 Global Ports slideshow just released on JOC.com examines the activity behind their successes.
JOC Port Productivity Data, part of IHS Maritime & Trade, is the first global database to measure the performance of ports and terminals on a like-for-like basis. The data is provided by container lines representing more than 75 percent of total global deployed capacity, according to Alphaliner data.