Port of Oakland Invests in Local Workforce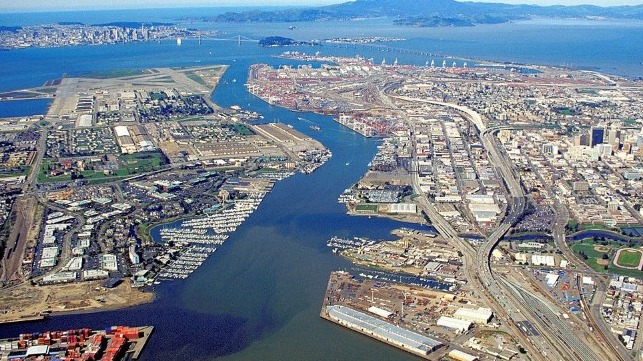 The Port of Oakland announced Thursday that it has given $70,000 to a local non-profit to prepare local workers for careers in environmental construction.
The money is going to Oakland-based Rising Sun Energy Center, which has a track record of helping low-income adults get jobs in the construction, energy efficiency, and solar industries. The port said that the grant will help it meet its future labor needs for port development projects.
"The Port is excited to work with Rising Sun Energy Center as we continue to expand our community partnerships to prepare local residents for careers in construction," said Port of Oakland Social Responsibility Division Director Amy Tharpe. "They specialize in developing a sustainable workforce pipeline into eco-friendly industries."
Through a project labor agreement, contractors working with the Port of Oakland agree to pay into a Social Justice Trust Fund that supports workforce development. Each year, the Port selects a non-profit to receive the funds. Past recipients include the Cypress Mandela Training Center, Youth Employment Partnership and the West Oakland Job Resource Center.
Since 1999, the Port's Social Justice Trust Fund has awarded about $560,000 to local workforce development centers to prepare individuals for construction careers. This has translated into $5.3 million in earnings by local workers, according to the port.
"We look forward to working with the Port to provide good-paying local jobs," said Rising Sun Energy Center Executive Director Jodi Pincus. "Our eco-literacy trainings will prepare workers for jobs that are currently in demand."
The trust fund isn't the port's only social justice initiative. Last year, the port worked with community advocates to negotiate a preferential hiring policy for local residents at a new logistics center. Under the terms of the lease with developer CenterPoint Properties, fifty percent of the center's workforce will be drawn from Oakland, San Leandro, Alameda, Emeryville and other nearby communities. A "ban-the-box" policy will enable the participation of residents with criminal records.