Port of Hamburg Tests 5G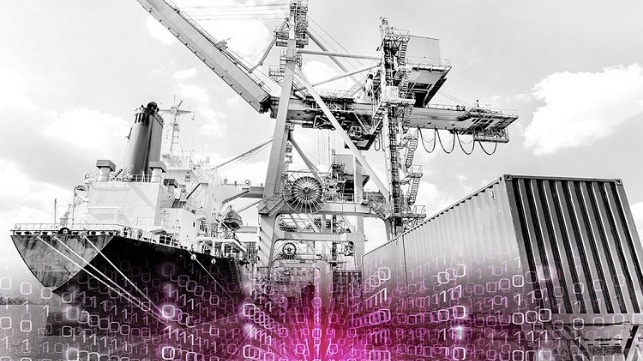 The Hamburg Port Authority (HPA), Deutsche Telekom and Nokia have tested new features of the 5G standard with different applications.
5G is a new network concept that integrates fixed-line and mobile communications. It is not solely about making bandwidths ever larger or speeds ever faster and will be used for many diverse applications with very different requirements in terms of speed, response time, security and capacity. It will play a key role in new applications emerging from the Internet of Things and Industry 4.0. Both the manufacturing and logistics industries in particular are expected to benefit from 5G mobile communications.
From January 2018 to June 2019, the approximately 8,000-hectare site served as a test bed for 5G as part of the E.U. project 5G-MoNArch.
The focus of the project was on the new technology concept "Network Slicing." Under 5G, there won't be a "one size fits all network" but multiple virtual networks running simultaneously on the same common infrastructure. These networks, so-called slices, can have different characteristics tailored to meet the specific requirements of a particular application or user group. One example is a rapidly instantiated priority circuit for emergency services in the port area during a storm surge.
Three use-cases with different network requirements were tested in the port:
• Sensors were installed on three ships from the HPA subsidiary Flotte Hamburg GmbH & Co. KG. These sensors enable the real-time monitoring and analysis of motion and environmental data from large parts of the port area.
• The Port Road Management Center of the HPA remotely controls the traffic flows in the port of Hamburg via a traffic light connected to the mobile network. This should help, for example, to guide trucks faster and more safely through the port area.
• With the help of the new standard, 3D information is transmitted to an augmented reality application. The 3D glasses allow maintenance teams on site - for example on a construction site - to call up additional information such as building data or receive remote interactive support from an expert.
The project partners were able to demonstrate that complex industrial applications with diverging requirements can reliably work over a common physical infrastructure.
HPA project manager Hendrik Roreger said: "Thanks to the experience gained, we now have a clear technological advantage in the Port of Hamburg. When 5G officially starts, we would be ready to implement even complex applications here."
HPA is already planning more 5G projects.
Last year, Nokia, ABB and Kalmar, part of Cargotec, successfully conducted industrial trials that leverage the low latency capabilities of 5G to support time-critical applications and enhance protection and efficiency in smart electricity grid and harbor automation.
Ericsson and China Unicom are developing a 5G smart port system at the Port of Qingdao in China and have completed a successful technical solution verification at the port.