Pictures: Deck 0 Next in Costa Concordia Dismantling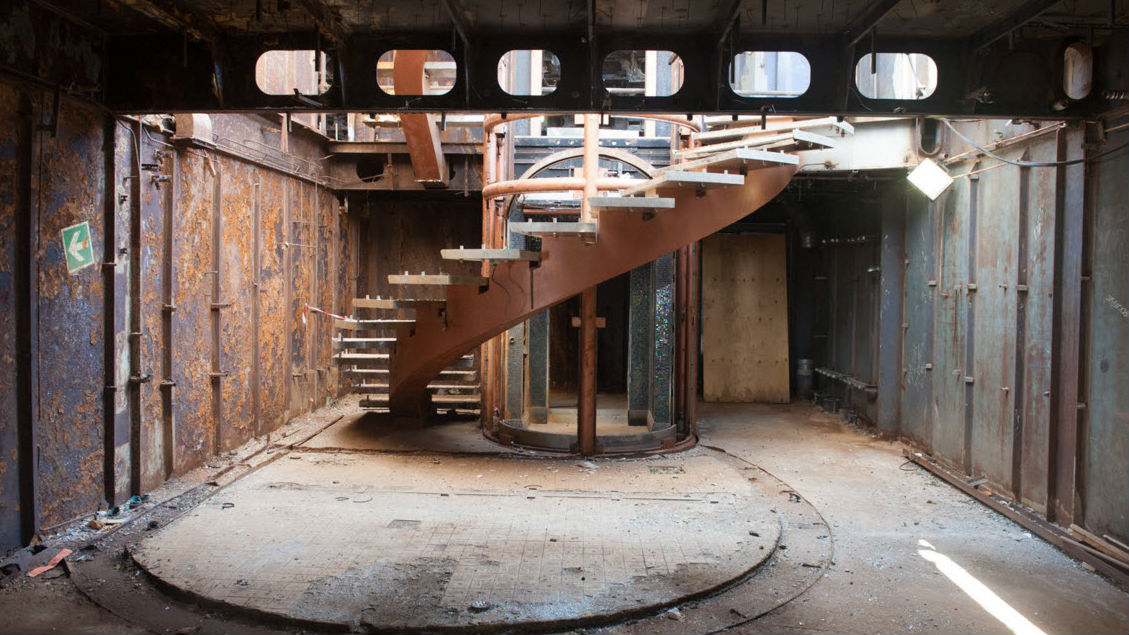 Deck 0 is about to be exposed as dismantling continues on the Costa Concordia wreck.

About 200 technicians are working on the wreck. Currently decks from 5 to 3 are being cut up, and the stripping of internal fittings is almost complete on decks 2 and 1.
As the weight of the wreck becomes lighter, it is has been possible to remove a third sponson (S3). Sponsons S1 and P1 have already been removed. Other sponsons, including S2, P2 and P3 will be removed soon. The wreck will then be transferred to drydock where the final demolition will take place.
The first two sponsons were removed in December. The caissons were used in the parbuckling of the wreck and have since been keeping it buoyant and upright during the dismantling process.
The Costa Concordia ran aground in the waters surrounding Giglio Island, Italy, in January 2012, and was parbuckled, refloated and towed away by the TITAN/Micoperi team in September 2014. The caissons were installed on the vessel in April 2013 using the SAL Heavy Lift vessel Svenja.
The salvage was the largest, most technically demanding project of its kind in history.
The wreck was towed to Molo ex Superbacino in May 2015 where it is being recycled by the Ship Recycling Consortium – a group formed by Saipem (51 percent) and San Giorgio del Porto (49 percent). The dismantling project is expected to take over a year and to cost $114 million.
Around 50,000 tons of steel and 2,000 tons of copper are expected to be recovered from the vessel. Prior to arrival at Molo ex Superbacino over 5,700 tons of furniture and interior equipment was removed so the wreck could be towed over the breakwater of the Prà Voltri Port to reach the dismantling dock. Around 80 percent of the vessel is anticipated to be able to be recycled.