Photos: Tanker Burns Off Kandla Port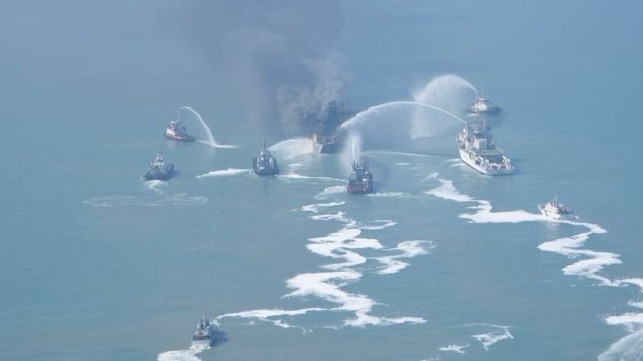 On Wednesday evening, the product tanker Genessa caught fire at an anchorage off Kandla Port, Gujarat. All crew members were evacuated, but two were seriously injured in the fire, and one died after arriving at the hospital, according to a defense spokesperson.
Three Coast Guard vessels and nine tugs from operators KPT, Reliance, Essar, Adani and ICG Dornier responded to the scene to combat the blaze. In social media updates posted overnight Wednesday and Thursday morning, little smoke was visible. However, on Thursday afternoon, images released by Defence Gujarat showed dense clouds emanating from the Genessa once more, along with an extensive, multi-vessel firefighting effort (photo sequence below).
[Update: on Friday evening local time, Defence Gujarat announced that the fire has been brought under control and the threat contained.]?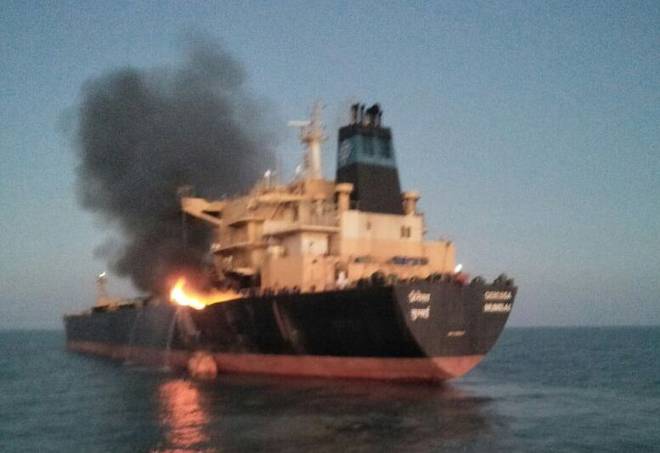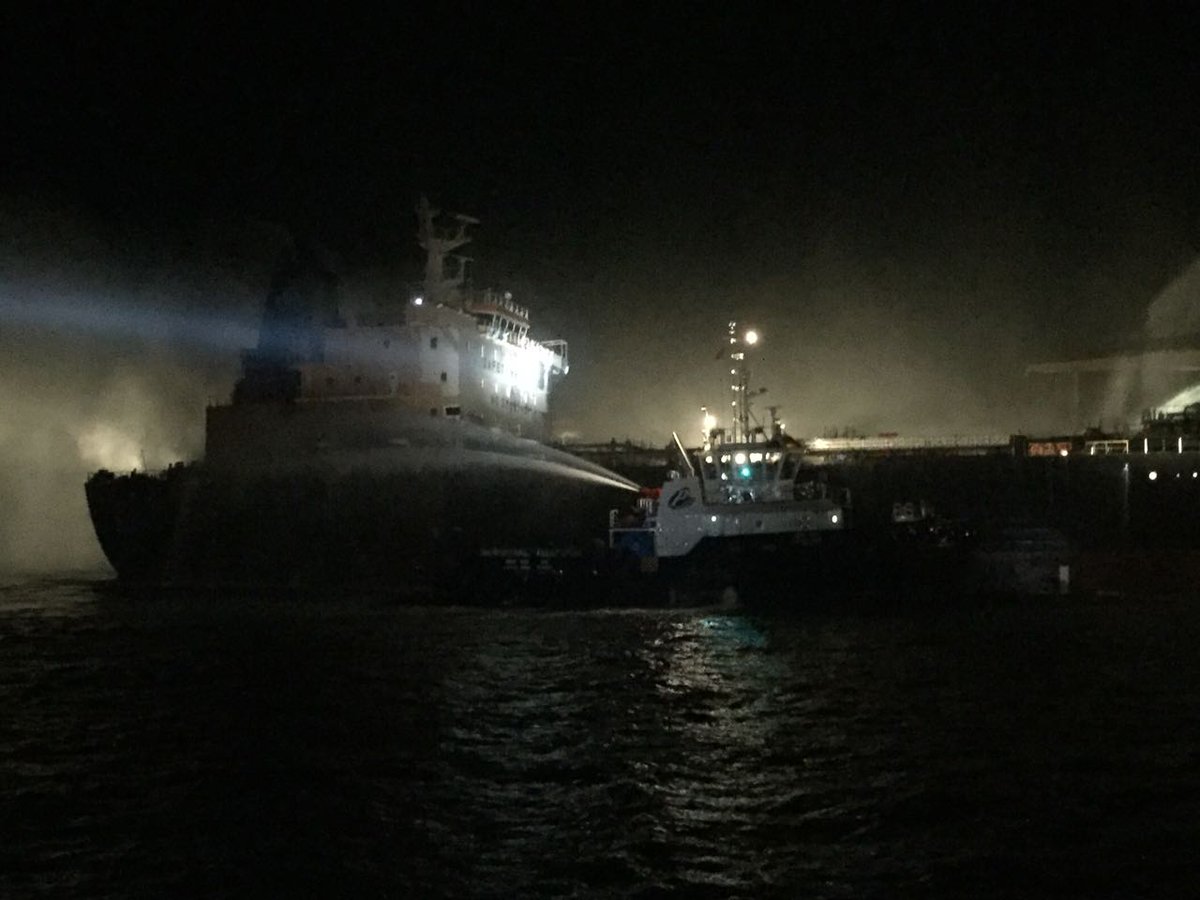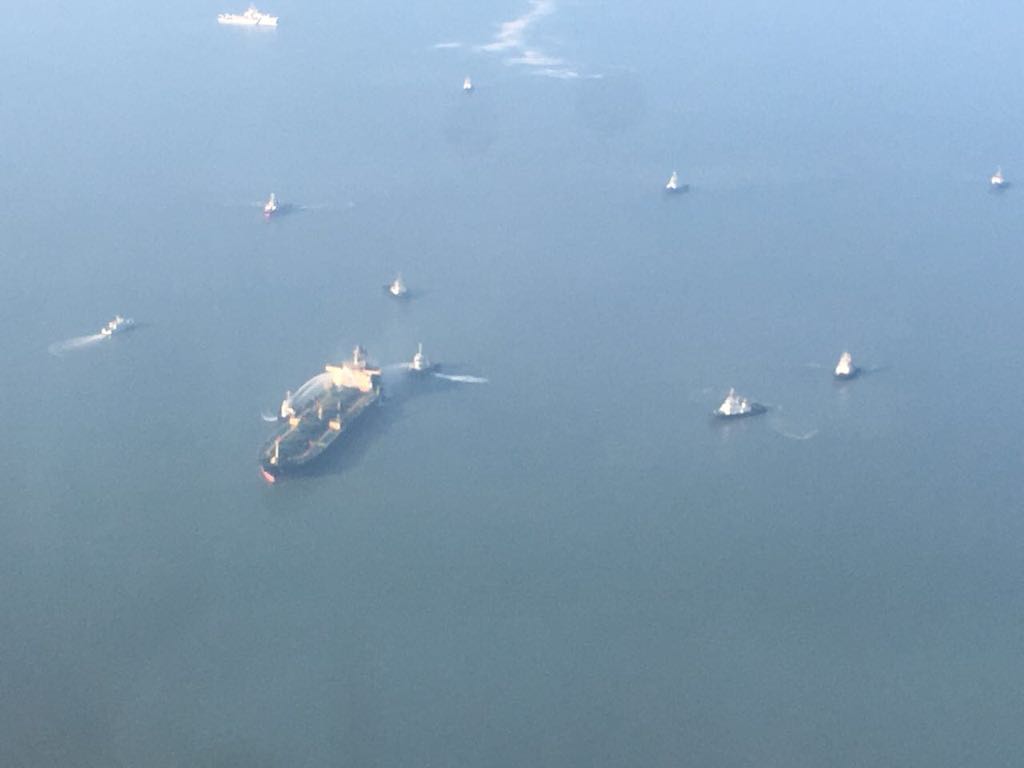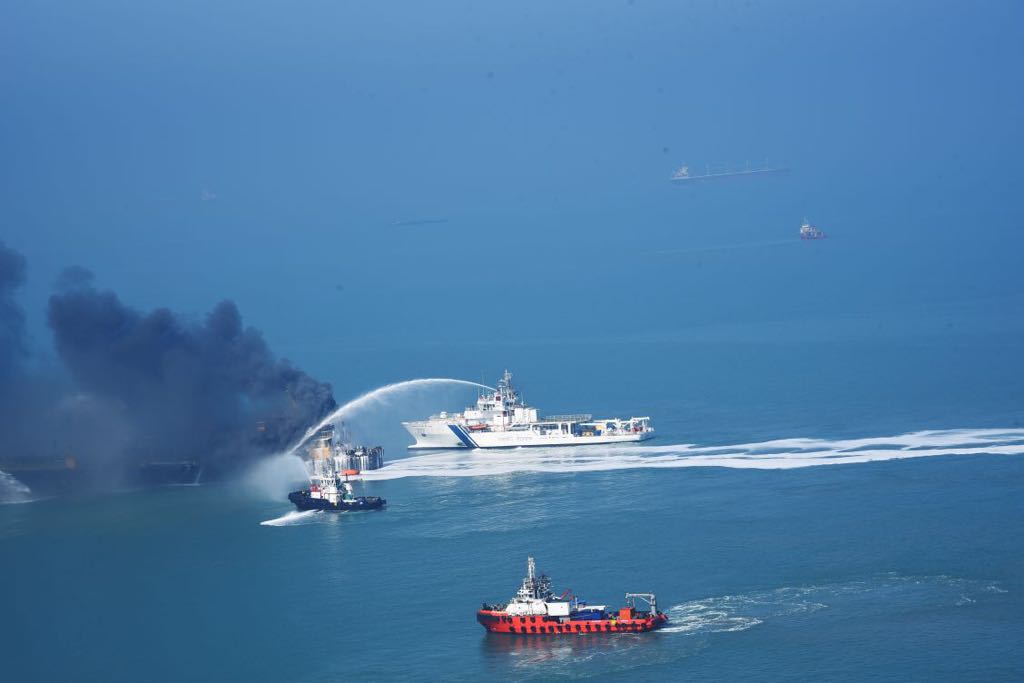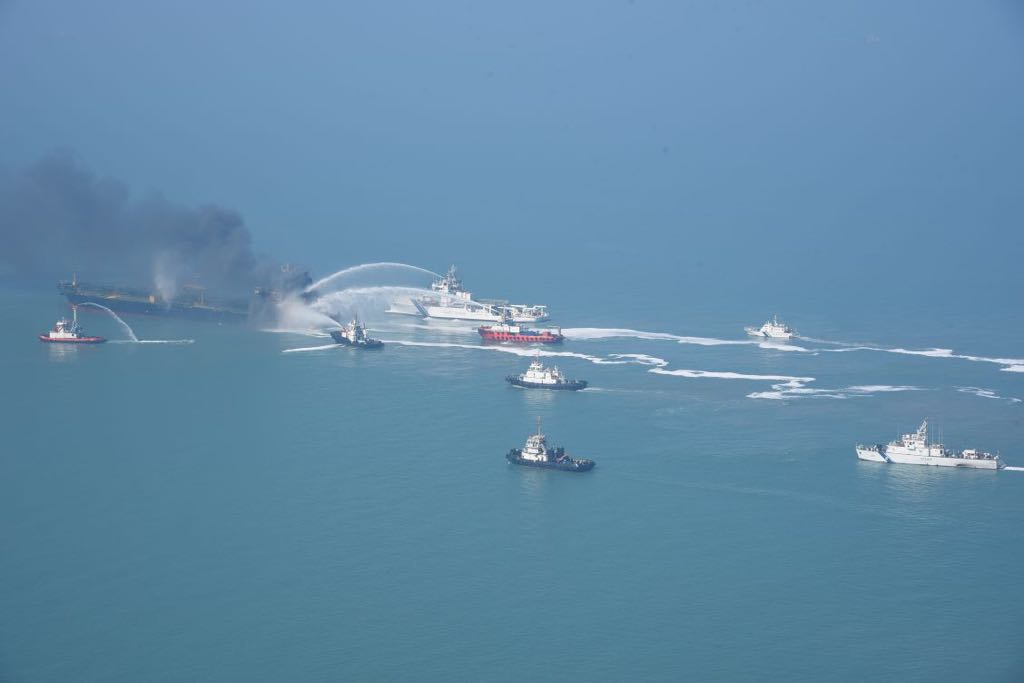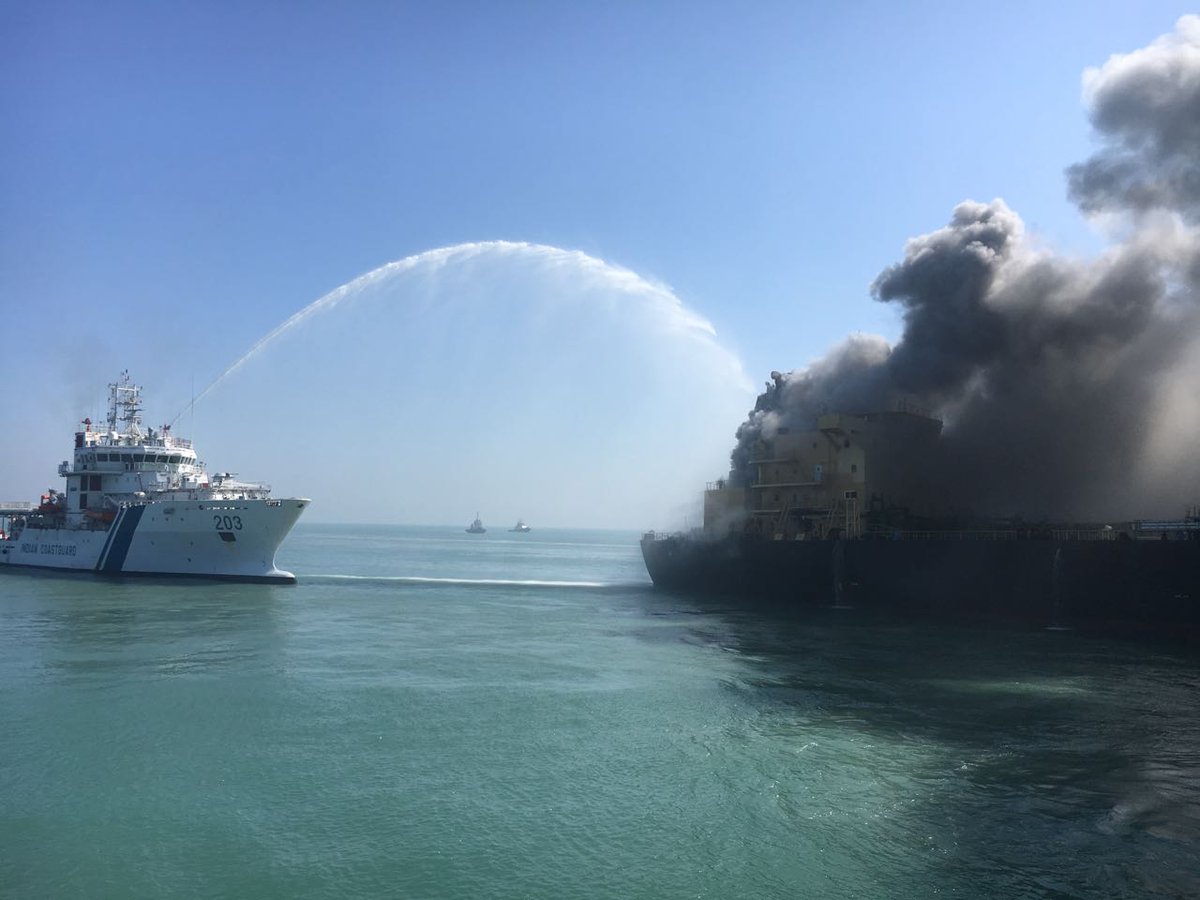 As of Friday morning local time, AIS data showed a large number of tugs still gathered at the Genessa's last reported position.
The Genessa is carrying some 30,000 tonnes of diesel fuel. The India Coast Guard has conducted sampling and monitoring in the area, and no pollution has been reported.
The 46,000 dwt Genessa is flagged and owned in India. She has no recent history of inspection deficiencies, but Indian PSC inspectors found fire safety-related problems during a port call in 2015, when Genessa was known as the Marshall Islands-flagged vessel Marlin.