Photos: MSC Zoe Loses Containers in North Sea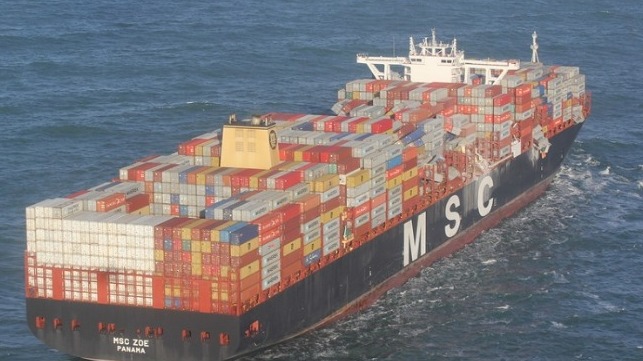 The container ship MSC Zoe has lost up to 270 containers in rough weather in the North Sea.
The containers were lost while the vessel was sailing from Sines, Portugal, to Bremerhaven, Germany, on January 1. The incident occurred near the German island of Borkum, and the containers floated south-west, with some washing up on the Dutch islands of Terschelling and Vlieland. Their contents have included electronics, car parts, furniture, clothing and toys.
The Dutch Coast Guard has issued a warning, noting that three containers containing hazardous materials, believed to be potentially explosive organic peroxides, are yet to be located.
The 395-meter (1,296-foot), 19,224 TEU MSC Zoe is one of the world's largest container ships.
Photos courtesy of Havariekommando: Central Command for Maritime Emergencies Germany