Photos: Fuel Spill at Easter Island's Main Harbor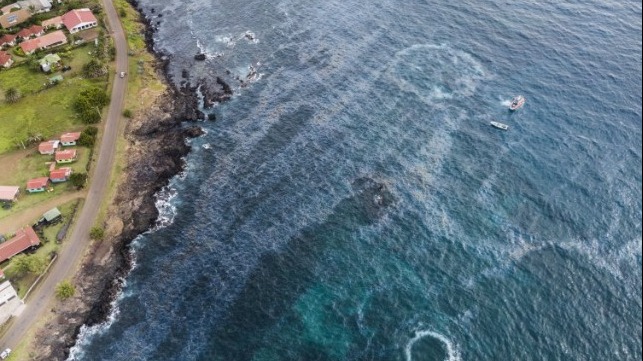 [Brief] On Wednesday afternoon, the 1,500 dwt freighter Lago Icalma was struck by a barge at the port of Hanga Roa, the main harbor for Easter Island. According to the Chilean Navy, the impact from the barge ruptured a fuel tank, releasing a small quantity of diesel into the water.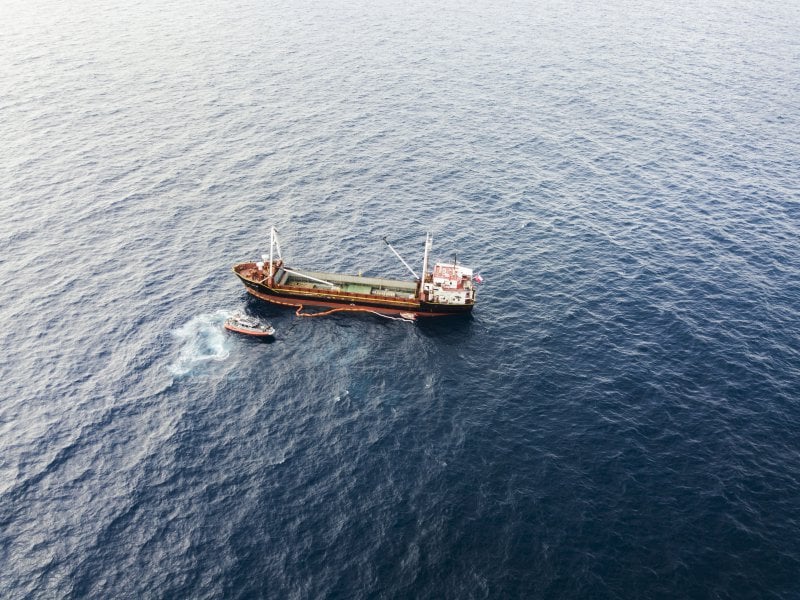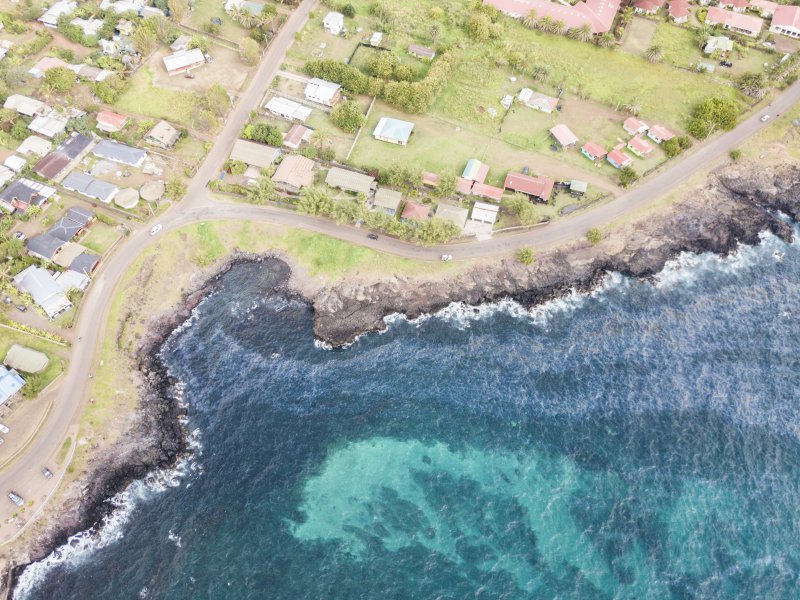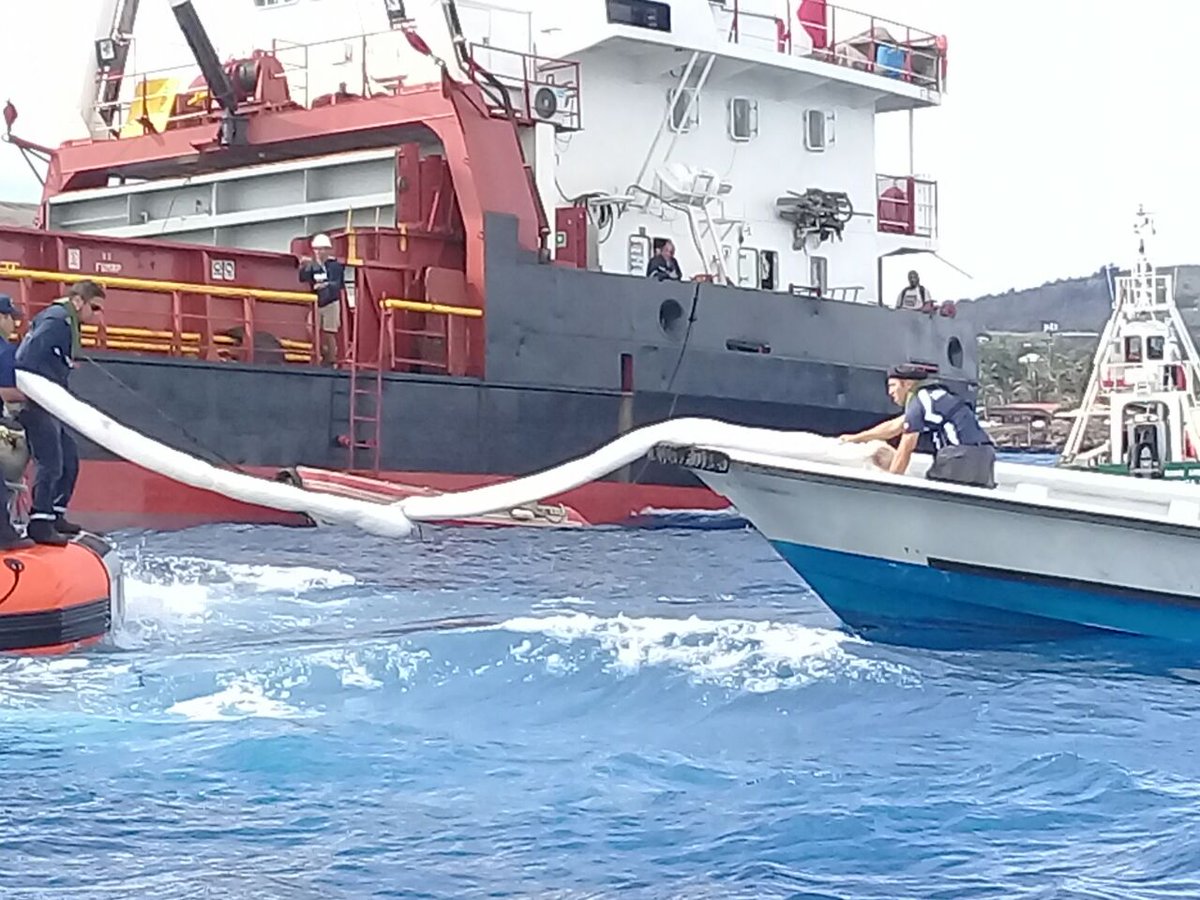 The crew of the Lago Icalma transferred the tank's remaining contents and sealed the hull breach, and the local maritime authorities deployed containment booms and absorbent material to contain the spill. In a statement, the Chilean Navy said that the situation was under control and that naval personnel were working with the Rapa Nui community to clean up the petroleum release.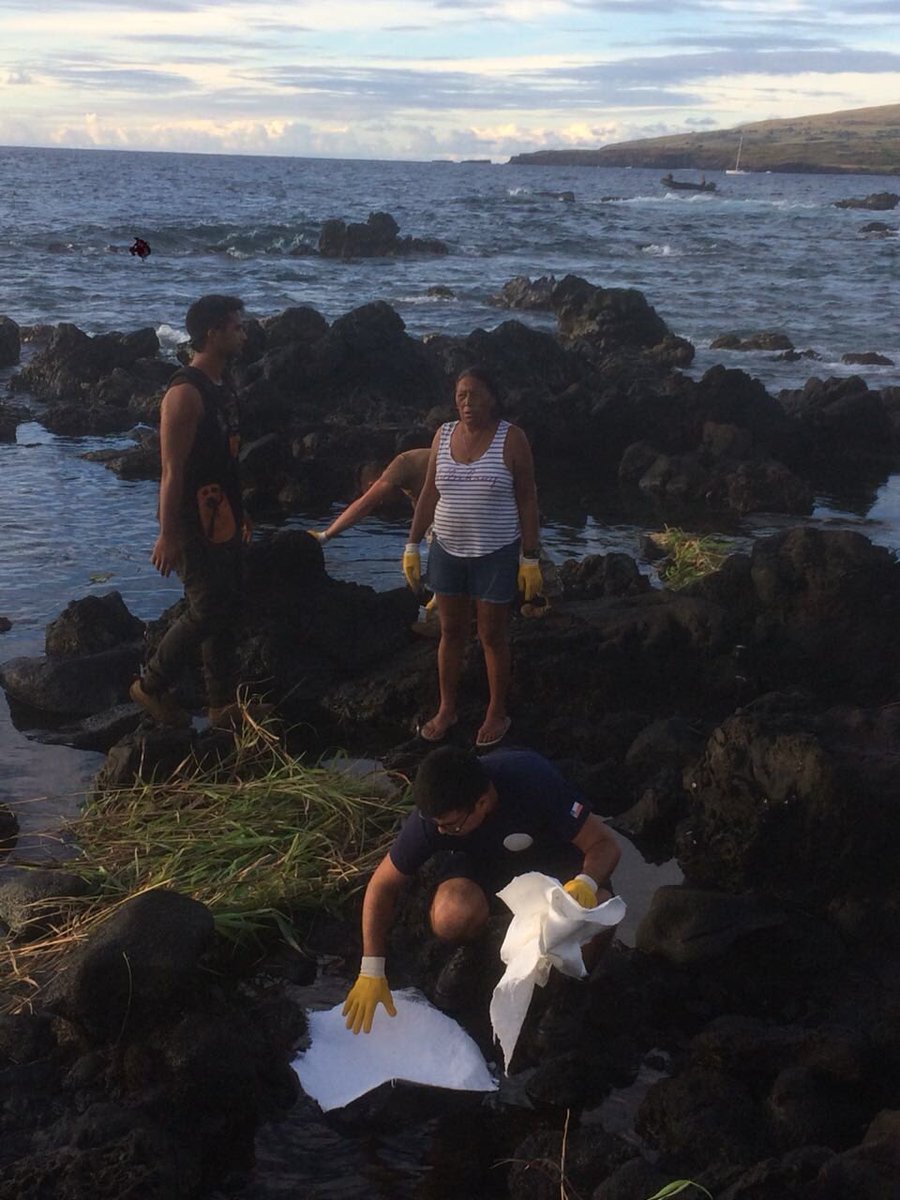 According to the navy, the collision occurred while the Lago Icalma was at anchor and lightering her cargo onto the barge Rano Aroi II. The circumstances of the accident are under investigation.