Photos: Capsized Freighter Taken in Tow
The French Maritime Prefecture of the Channel and North Sea reports that the upturned hull of the cargo vessel Britannica Hav is under control and is being towed towards Le Havre.
On Tuesday afternoon, the Regional Operational Center for Surveillance and Rescue (CROSS) in Jobourg was alerted to a collision between the 2,200 dwt freighter Britannica Hav and the fishing vessel Deborah about 50 nm northeast of Cherbourg. The freighter's seven crewmembers safely evacuated aboard two life rafts and were recovered by the fishing boat. A French Navy helicopter later airlifted them from the Deborah's deck and carried them to the military base at Querqueville. The master of the fishing vessel suffered a slight head injury in the collision but declined an evacuation.
The Britannica was holed in the collision with a breach on her port side amidships, and she capsized later that day. As a result, four hatch covers came loose and went adrift in the channel. CROSS dispatched the Bourbon-operated rescue tug Abeille Liberté and the police patrol boat Aramis to the scene to mark and monitor the wreckage. The British tug Galatea joined the response team early on Wednesday morning.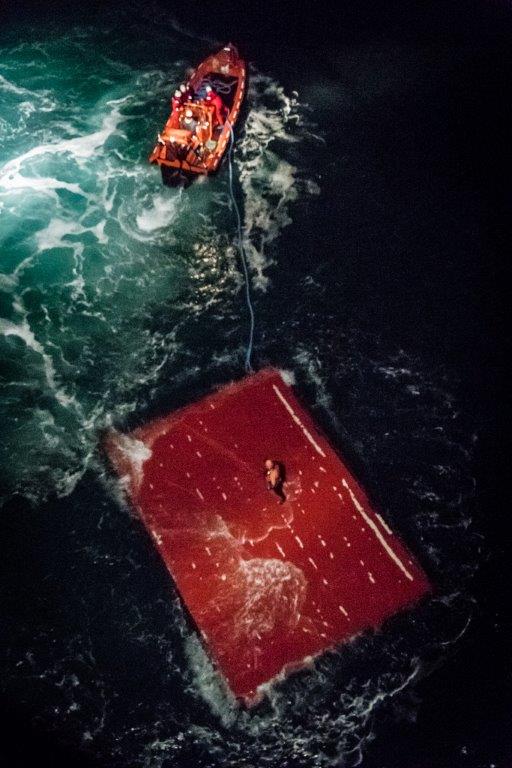 Response crews marking the hull and hatch covers with GPS beacons
The Britannica had 48 tonnes of diesel on board at the time of the incident, and a light sheen was observed on scene. The pollution control vessel Argonaute was dispatched to help reduce the effects of the spill, but the authorities expect only minimal environmental damage.
On Wednesday morning, the crew of the Abeille Liberté proposed a novel way to bring the drifting hull under control: they suggested the possibility of passing a tow line through the freighter's bow thruster tunnel. They successfully completed this evolution at 1200 hours and brought tension on the line at 1230. The convoy is now proceeding towards Le Havre at about three knots and is expected to arrive Thursday afternoon.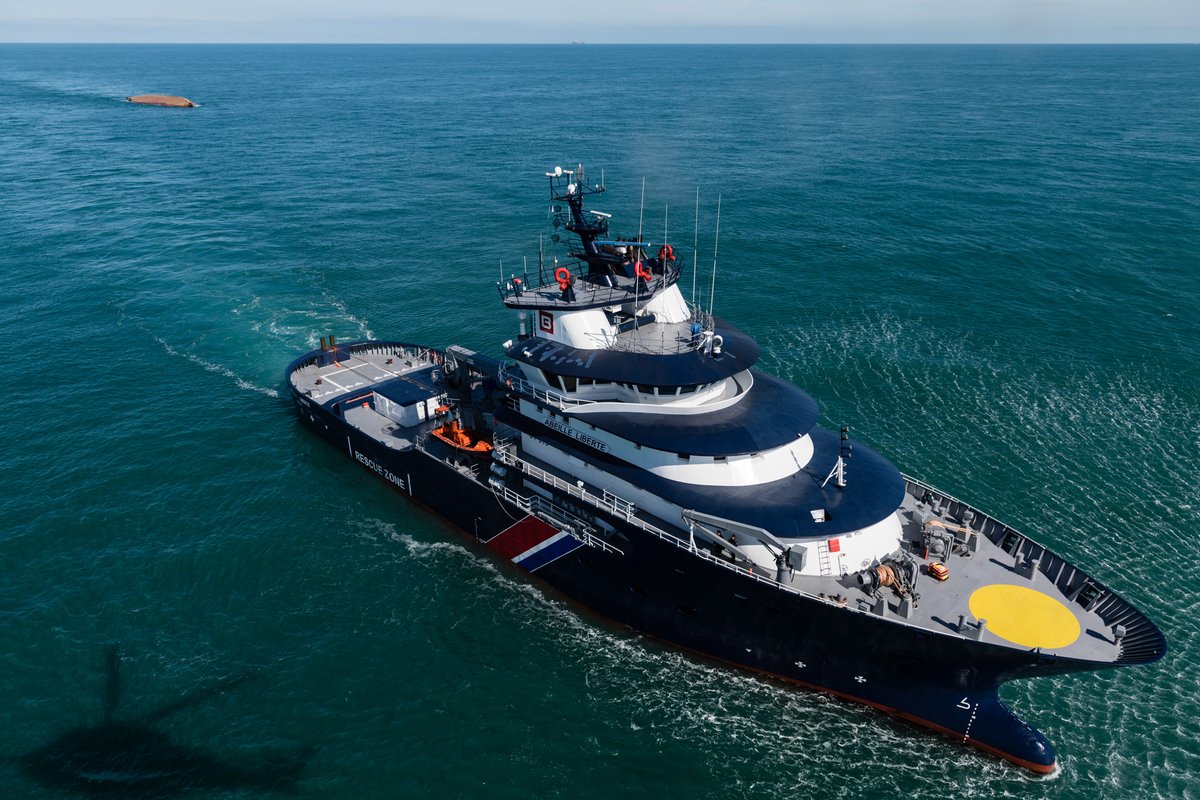 As of Wednesday, the Britannica's hatches were still loose in the vicinity of the wreck site. The shipowner has chartered the tug Kermor to recover them and bring them to Le Havre.