Petrobras and Equinor Expand Focus to Explore More Offshore Wind Farms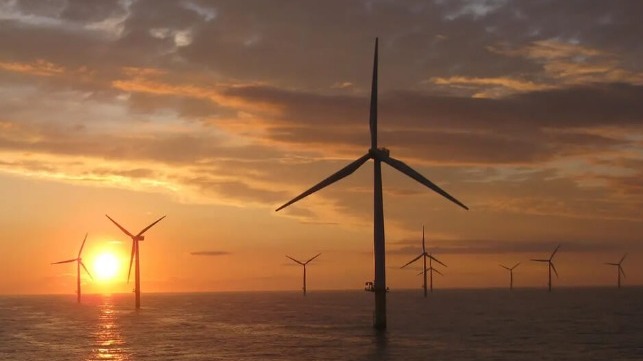 Petrobras and Equinor are expanding their existing business cooperation to include the exploration of additional potential offshore wind farms for the Brazilian coast. The companies will work together to assess the technical, economic, and environmental feasibility of five additional offshore wind power generation projects off the Brazilian coast which with two already in planning would create the potential to generate up to 14.5 GW.
"This agreement will pave the way for a new frontier of clean and renewable energy in Brazil, taking advantage of our country's significant offshore wind potential and boosting our trajectory towards the energy transition," said Petrobras president and CEO Jean Paul Prates. "We will combine our world-renowned offshore technological innovation capacity and our experience in the Brazilian electricity generation market with Equinor's expertise in offshore wind projects in several countries."
The new agreement builds on a previous cooperation launched in 2018 that focused on two wind farms, Aracatu I and II (located on the coastal border between the states of Rio de Janeiro and Espírito Santo). Equinor started the licensing procedure with IBAMA for those two projects in 2020.
The expanded cooperation provides for an assessment of the viability of five additional sites, including three in the north of Brazil and two near the southern border with Uruguay. The potential wind farms are Mangara (on the coast of Piauí); Ibitucatu (coast of Ceará); Colibri (on the coastal border between Rio Grande do Norte and Ceará); besides Atobá and Ibituassu (both on the coast of Rio Grande do Sul.
"Equinor and Petrobras have a long history of successful partnership," said Anders Opedal, CEO of Equinor. "Together we are actively engaging to contribute to the realization of offshore wind and Brazil's energy transition, by creating the necessary initial conditions for renewable energy to develop in a sustainable way."
The companies said they believe Brazil has a promising potential for offshore wind power generation. The partnership is effective until 2028. The decision to proceed with any of the wind farms will depend on in-depth analyzes to assess their viability, in addition to regulatory advances that will allow the authorization processes. The studies planned would be used to make a decision on the possible allocation of investments.