Pakistan Gives China a 40-Year Lease for Gwadar Port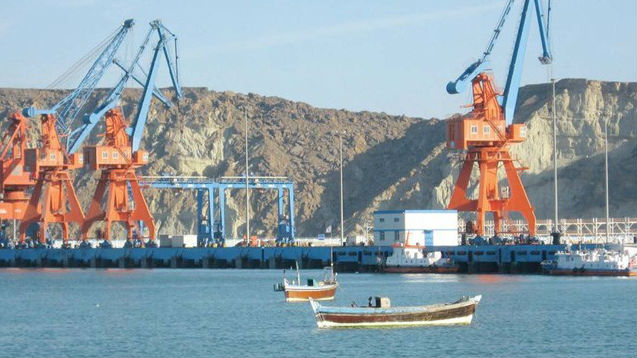 On April 20, Pakistan's minister for ports and shipping announced that his ministry has given a Chinese firm a forty-year lease for the strategic Port of Gwadar.
The lessee, state-owned China Overseas Port Holding Company, has been building out the port's infrastructure since 2013. Under its new long-term contract, it will retain over 90 percent of revenue from Gwadar's marine operations, plus 85 percent of the revenue from the management of an adjacent free zone. It will also benefit from the deep tax exemptions that Pakistan has granted to Chinese companies for projects related to the China Pakistan Economic Corridor (CPEC), a network of transportation infrastructure stretching from the Arabian Sea to the Chinese border.
"We hope to create a new economic development model for the port by transplanting China's experience in building special zones or economic development areas to Pakistan, in a bid to drive the country's industrial transformation," said COPHC CEO Zhang Baozhong, in comments to China Daily.
The port is strategically important for China for several reasons. First, it offers China's navy a convenient base of operations near the Strait of Hormuz. Its development was originally proposed for naval purposes, and China is already contributing military resources for the port's security needs. Second, it is the project cargo port for the construction of CPEC. And third – perhaps most important of all – it may become the receiving terminal for a one million bpd oil pipeline that would run across Pakistan into western China. If built, the pipeline would allow China to bypass the Strait of Malacca for a significant fraction of its Middle Eastern crude imports.
India moves ahead with Chabahar Port
Less than 100 nm away, at the Iranian port city of Chabahar, the Indian government is moving ahead with a small multipurpose port that is intended to give Indian companies better connections to Central Asian markets. The project is widely seen as a counterbalance to growing Chinese influence in the region.
India is investing $85 million in the construction of two berths at the port, one for containers and one for all other cargo, and officials expect that the work will be completed by next year. India's transportation ministry has finished a first round of bidding for the selection of a port operator, and it plans to announce the list of qualified bidders for a second round at the end of the month. The winner will get a ten-year lease for the port's management. Industry sources tip the Adani Group and competitor J.M. Baxi Group as top contenders in the bidding process.