One Hundred Cruise Ships Feature ABB Azipods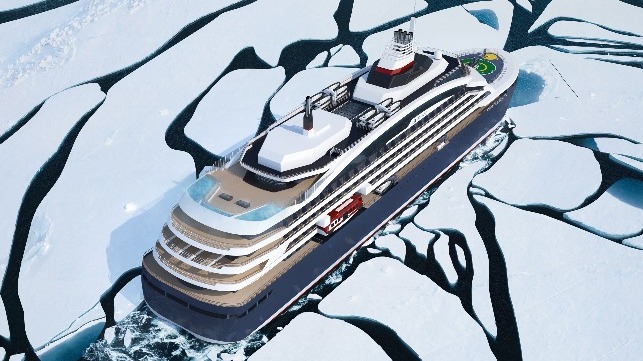 ABB has received its 100th cruise ship order for its Azipod propulsion, first launched in 1990.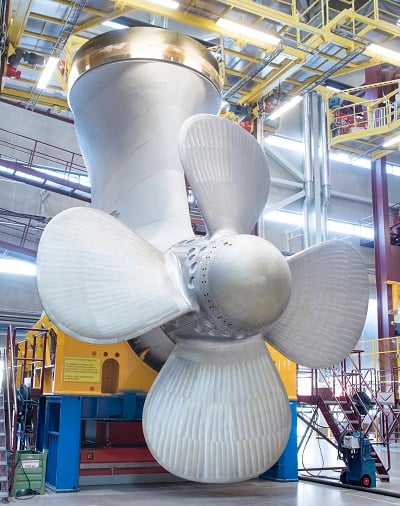 The record comes after news ABB won a contract for powering the world's first electric hybrid icebreaker. The luxury polar expedition cruise ship, due delivery for the French cruise company Ponant in 2021, will feature two Azipod VI propulsion units, designed for the most challenging ice conditions.
Upon delivery from Norway's Vard Søviknes, a Fincantieri Company, the cruise ship will take passengers to unexplored destinations in Arctic and Antarctic waters. In the harsh conditions of ice-covered seas, Azipod units with six-meter propellers and combined power of 34 MW will help the vessel achieve greater maneuverability and efficiency, as well as lower the environmental impact. Due to minimal noise and vibration, Azipod propulsion will also improve passenger and crew comfort.
Juha Koskela, Managing Director, ABB Marine & Ports, said: "Azipod units already power more than 80 vessels navigating in icy seas, and reaching the 100th cruise ship order highlights ABB's commitment to a technology."
The first Azipod order from a cruise ship customer in 1995 led to installations on board the Carnival Cruise Lines Fantasy-class newbuildings Elation and Paradise. An order from Royal Caribbean Cruises came in 1997, with three Azipod units installed on the biggest cruise ship of its time – Voyager of the Seas. Other large cruise lines followed.
"At the beginning of the 1990s, we entered the cruise market with a technology offering a 10-15 percent efficiency gain over conventional shaftline systems and a gearless construction that reduces environmental impact," said Marcus Högblom, Head of the Passenger, Ice & Dry Cargo segment, ABB Marine & Ports. "Since then, the cruise market has been increasingly choosing Azipod propulsion. We estimate that energy savings equivalent to 700,000 tons of fuel have been made in the cruise sector due to the selection of Azipod."
Options for Azipod propulsion now span 1.5MW to 22MW, and the technology has played a key role in developing ABB Marine & Ports' strong position in environmentally-friendly electric propulsion. ABB experts are able to monitor the operational parameters of the Azipod cruise fleet and coordinate remote equipment analysis, diagnostics, and predictive maintenance services.