One Dead in Tug Sinking off Cebu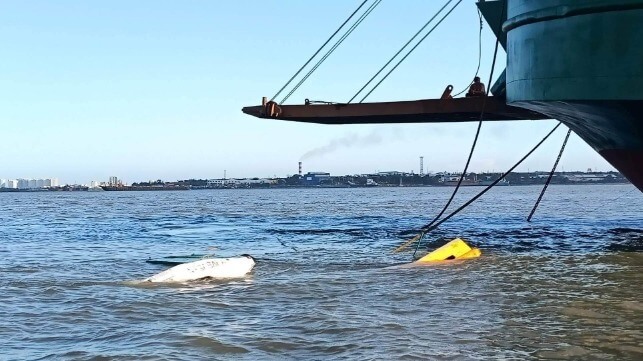 On Friday, a Philippine landing craft struck a tugboat in the port of Cebu, sinking the tug and claiming the life of one crewmember.
At about 1520 hours, the tug Nagasaka was towing the landing craft Jana Juliana a few hundred yards off Colorado Shipyard, a repair yard located northeast of downtown Cebu. The landing craft's port bow struck the tug, causing the tug to sink, according to the Philippine Coast Guard.
The first crewmember to jump over the side was missing after the sinking, and the PCG sent a dive team from Special Operations Group - Visayas to search the wreck, without success.
Image courtesy PCG
First responders also deployed a boom around the wreck of the tug in order to contain any potential spill, but only minimal sheening was observed.
On Saturday, fishermen from the city of Lapu-Lapu - on the other side of the Mactan Channel - located the body of the missing crewmember, and the family has confirmed his identity, according to the PCG.
Lt. j.g. Stephen Pagcaliwagan, a local spokesperson for the PCG, identified the missing mariner as Joseph Villamor.
PCG rescues five Japanese fishermen in distress
In a separate incident over the weekend, the PCG rescued five Japanese crew members from the Mongolian-flagged fishing vessel Catriona, which had taken on a severe list off Navotas, Oriental Mindoro.
At about 0630 hours on Saturday, the PCG Command Center received word that the Catriona was in distress, and watchstanders worked with PCG Station Oriental Mindoro to launch a SAR operation. The crew of the patrol vessel BRP Habagat located the distressed vessel and successfully rescued five Japanese crew members, all in their 70s and 80s. These individuals were identified as Itsuo Tamura, 86; Hiromu Nishida, 83; Hamagato Tsukasa, 80, Osamu Kawakami, 74; and Hata Isamu, 74.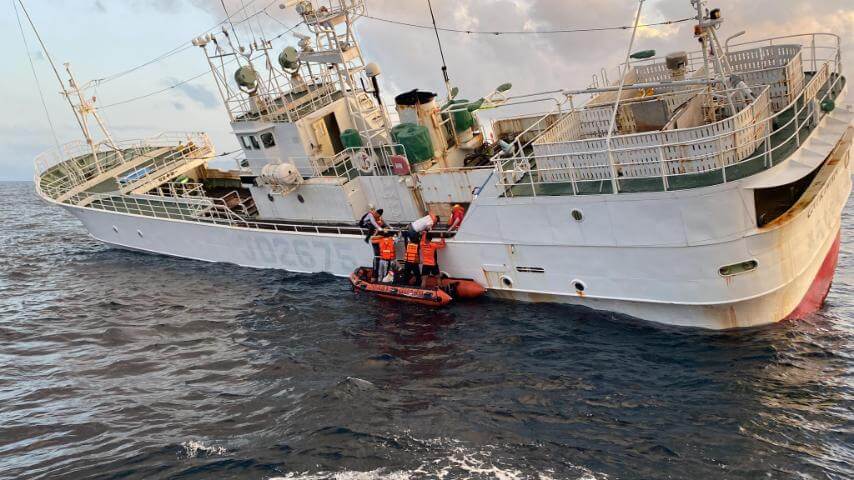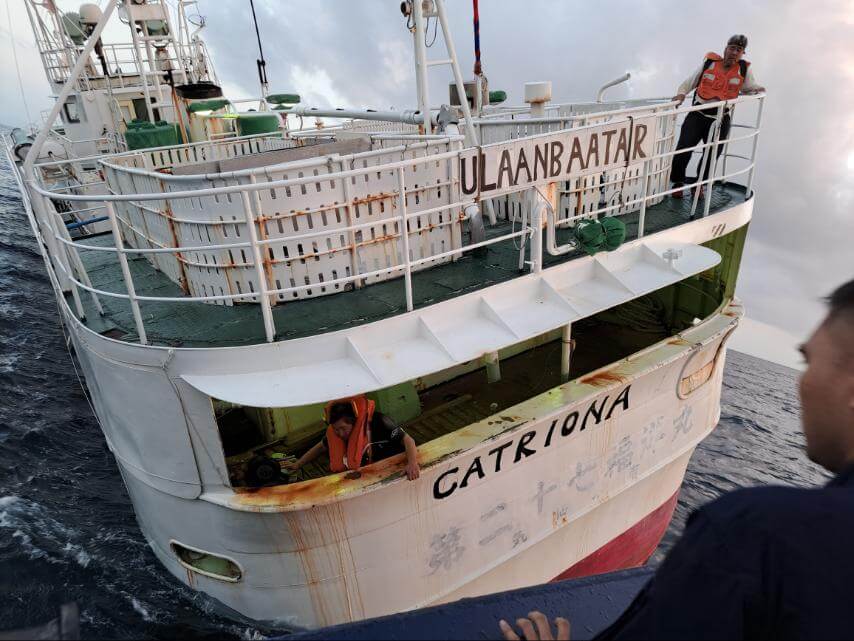 Images courtesy PCG
According to the crewmembers, they had departed Japan and were under way for Davao when the vessel ldeveloped a serious list.
The PCG SAR team performed a medical check-up on the survivors to ensure that they were in good physical condition.
The Catriona was taken in tow and brought back to a nearby port for a dive inspection.