On World Maritime Day, IMO Celebrates 50 Years of MARPOL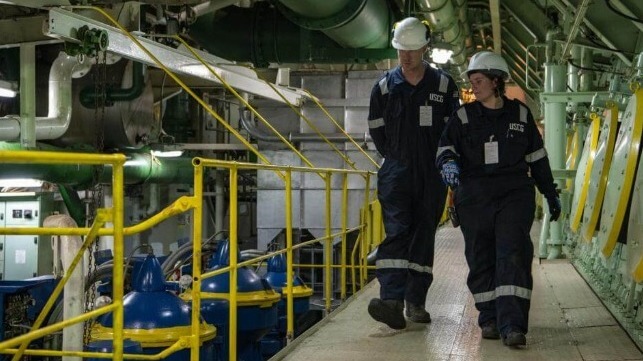 On this year's World Maritime Day, the International Maritime Organization is celebrating the 50th anniversary of the International Convention for the Prevention of Pollution from Ships (MARPOL), the cornerstone of environmental regulation for shipping. MARPOL bans discharges of oil and plastic, and it regulates disposal of sewage, noxious liquids, harmful substances and air pollutants. It has been amended many times over its half-century of existence, and has grown alongside the industry's environmental commitments.
"Through these decades, MARPOL has constantly advanced to keep up with lessons learned and new demands – such as the imperative to tackle climate change and to accommodate new technology," said IMO Secretary-General Kitack Lim in an address. "Its rules are continuously upgraded as we look to a sustainable future and enhance the protection of our planet and ocean."
Lim noted that oil spills have fallen by 90 percent since the enactment of MARPOL, a mark of success for its original and most important purpose. It remains highly relevant for regulators today: in the U.S., MARPOL-based regulations are among the most frequently-enforced criminal statutes in shipping.
While MARPOL's original text remains as important as ever, the UN also called for building on its legacy to take action on a different pollutant: carbon.
"The updated Greenhouse Gas Strategy agreed at the International Maritime Organization earlier this year provides a clear plan for achieving net-zero by 2050," said UN Secretary General Antonio Guterres in a statement. "Now we need all-hands-on-deck to deliver on the policies and investments required to realize a just and equitable transition for the entire maritime sector."
Many groups in the environmental advocacy community would like action to be even more swift. In an appeal to the Biden administration, a group of more than 30 environmental organizations called for the White House to begin requiring less emissions immediately using a sweeping executive order. The proposed order covering U.S. waters would phase out use of scrubbers; support U.S. shipbuilders and maritime stakeholders; put resources towards ferry electrification; ban in-port ship emissions by 2030; and use the Clean Air Act to set a fuel standard for shipping in U.S. Ports.
"It's time for President Biden to up the ante and set the U.S. shipping industry on a course that's in line with the Paris Agreement. With a single executive action President Biden can unleash the investments and innovation we need to eliminate the climate, air and noise pollution from shipping and protect our ocean. Together with the historic achievements in the Inflation Reduction Act and Infrastructure Investment and Jobs Act, this Executive Order will help support a just, equitable and rapid transition for workers and communities," said Delaine McCullough, Ocean Conservancy.