Oil Chief Tell OPEC "Thanks"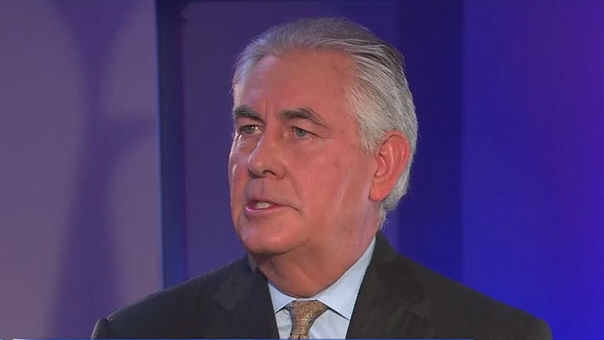 Six months after OPEC upended oil markets and sent prices crashing, the head of U.S. oil giant ExxonMobil has an unusual message for the cartel: thanks.
While Exxon and other large oil companies have been forced to slash spending, cut staff and sacrifice tens of billions of dollars in revenue as oil prices halved, they have also watched with quiet satisfaction as upstart rivals from the U.S. shale patch struggle simply to survive through the downturn.
The price collapse has helped shine a sharper light on the highest-cost producers, Rex Tillerson, head of the world's largest publicly traded oil company, told a rare meeting of oil executives and OPEC ministers.
"We're trying to discover where the marginal barrels are around the world. It's important for all of us to know," he said. "We are constantly chasing the price against the cost of supply."
"We live with a lot of uncertainty and we're rewarded for how well we manage it," said Tillerson, one of the best-paid CEOs in the world. If you can't live with uncertainty, "be a librarian", he said.
OPEC decided against cutting its oil production last year to fight for market share with non-OPEC producers, thus aggravating a global oil glut that arose due to a shale boom in the United States. The group is expected to maintain that policy on Friday at its first meeting since the November decision.
Oil prices crashed to as low as $46 per barrel by early 2015 from as much as $115 in mid-2014.
Prices have recovered to around $65 per barrel in recent weeks on fears that oil companies have reduced investments too quickly and too steeply, which might result in project delays and reduced output.
Tillerson has repeatedly said the downturn was a time of opportunities to acquire rivals, although Exxon has yet to emulate a megadeal done by rival Royal Dutch Shell in April to acquire smaller competitor BG for $70 billion.
Tillerson also urged against excessive cuts amid a low oil price environment - be it capital spending or staff: "We are chasing a moving target (oil price). We always overshoot in both directions - on the way up and on the way down".
OPEC ministers and delegates said they saw prices rising further to $70-80 per barrel, but not all CEOs agree.
The head of oil major BP, Bob Dudley, said he saw softness in prices in the second half of 2015 as global supply outpaces demand.
Weak prices might be what companies such as Exxon and BP need if they want to expand.
"If we stay lower for longer, we might see more activity in M&A (mergers and acquisitions)," Dudley said.
But besides the consolidatory impact, low oil prices could also encourage some substantial changes such as previously unheard-of partnerships between operators.
"We have always shared risk and reward through equity partnerships but we need to be more creative to keep pushing back frontiers in a $60 world," Dudley said.
The head of French oil company Total, Patrick Pouyanne, said he was confident technology would achieve further breakthroughs to allow the U.S. shale oil industry to increase output even in an environment of low oil prices.
Asked whether he had a target price in mind for U.S. shale or Total's operations in general, Pouyanne said: "We have a margin - not a target price. I'm not crazy to bet on one target price".