Oakland Spends $600 Million on Expansion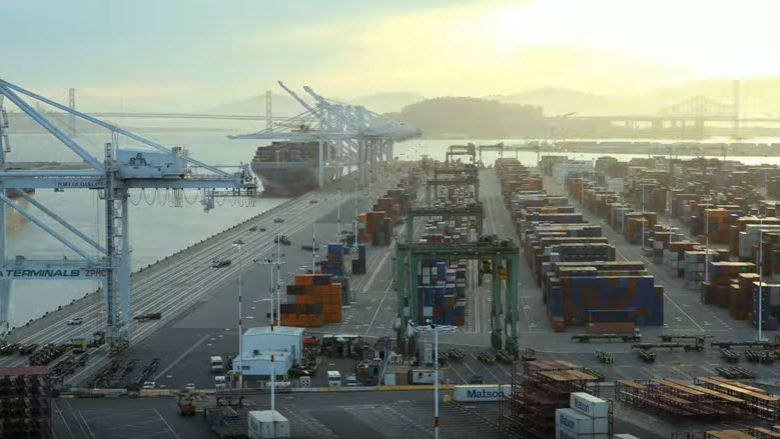 The U.S. Port of Oakland is spending $600 million on new facilities to increase trade volume.
Maritime Director John Driscoll said the move would target the handling of more containerized cargo.
"We're building for growth in a shipping industry that is becoming more and more competitive," Driscoll said. The port would team with private developers and public agencies to modernize infrastructure and investment from all three sources would be used to create new logistics capabilities in Oakland. His proposal includes:
• $244 million, mostly from government grants, to separate railroad tracks from major port roadways;
• A $90 million, 283,000-square-foot privately built refrigerated warehouse called Cool Port to increase chilled beef and pork exports;
• A $50 million expansion, also privately financed, of the port's second-largest marine terminal.
Construction on Cool Port could begin next month. The terminal expansion is already underway, but the truck-rail grade separation still awaits government funding. The port expects to begin construction on nearly 750,000 square feet of warehousing this year including a 440,000-square-foot Seaport Logistics Complex warehouse that could break ground in late 2017. The port will also raise the height of six ship-to-shore cranes by 26 feet to load and unload bigger ships.
"These projects are game-changers for the Port of Oakland," said Driscoll. "They give us growth potential for the next 20 years."
The port has just completed a $100 million railyard near marine terminals and the proposed logistics complex. The proximity of the new developments should be a drawing card for shippers, Driscoll said. It will enable cargo to be quickly shifted between rail, road and ocean transport. At most gateways, transfer of cargo takes place away from the port.
The port is also working on a common online portal to transact business with all four of the port's marine terminals and refined metrics to gauge transaction times.
January was the seventh straight month of rising exports in Oakland, and the 12th increase in 13 months. Containerized imports increased last month, too, rising 3.6 percent. Overall, loaded container volume at the port was up 6.1 percent.